The organization decided to exit the Valorant competitive scene for now.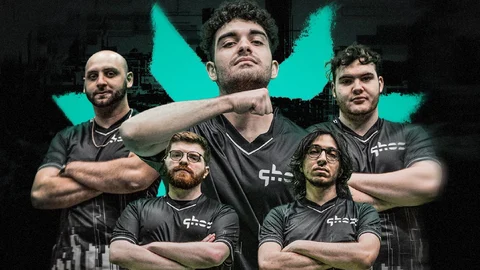 Ghost Gaming are next on the long list of disappointed teams that have decided to take a break from Valorant this season.
Not Being Chosen For Next Years Valorant League As Main Reason
An update on Ghost Gaming's future in VALORANT pic.twitter.com/meU3fN40Aq

— Ghost Gaming (@GhostGaming) September 2, 2022
The disappointment came from their failure to secure a spot in next year's 2023 Americas International VALORANT league. Other notable teams that also joined this domino effect were: Luminosity, Complexity, Akrew, DarkZero, NYFU, Rise, SOAR, and most recently, Ghost Gaming.
In their official statement, they said that they had an extensive application process for the upcoming League and that in the end they weren't chosen.
Watch Out For These Teams During Valorant Champions!

View gallery



Not being a partnered organization is a huge blow for anyone and their justification for this hopefully temporary exit is understandable. Although they released their competitive squad, they promised to still support the Valorant Scene through Content Creators, Weekly community scrims and exploring the option to host events in the near future.
The Squad Won't Continue On Their Own
I'm LFT! Ghost has decided to release me and the rest of the team. So proud of the squad, how far we managed to get with our #VCT 2022 run, and the many 3rd party tournament wins we got with this roster. We proved a lot of people wrong.

: [email protected]

— GHOST aproto (@OfficialAproto) September 2, 2022
This exit means that the whole Roster including the Coach was released into unrestricted free agency.
Their roster was consisted of:
Marc-Andre "NiSMO" Tayar
GianFranco "koalanoob" Potestio
Brock "brawk" Somerhalder
Mouhamed Amine "johnqt" Ouarid
Alex "aproto" Protopapas
Coach - Adam Kaplan
The tweet above showcasing aproto's LFT (Looking For Team) tweet probably means the squad won't continue working together but on their own. GG, consisted of players that joined the team from 2021 and up till 2022, with their breakout season being in the NA VCT Stage Two main event.
If you are following the Champions tournament in Istanbul make sure to check our XSET Got Their First Champions 2022 Win Against XERXIA article where XSET won in a super tight battle against XERXIA.
An update on Ghost Gaming's future in VALORANT pic.twitter.com/meU3fN40Aq

— Ghost Gaming (@GhostGaming) September 2, 2022
After acquiring aproto they managed to qualify for this event through the open qualifiers and finished the main event with the best record after their four-win streak. They didn't do well in the playoffs and following their absence from Stage One, meant that they won't have the points needed to qualify for North America Last Chance Qualifier.
What's Next For The Team
s/o to all my teammates we had great moments especially in #vct and wish we could've continued together. @koalanoob @NiSMO_VAL @brawku @OfficialAproto @itskaplan @gunterispenguin @902Creed

— johnqt MA (@1johnqt) September 2, 2022
Getting released from a certain roster doesn't mean it's game over for someone's career. What we can expect from these aspiring Esport athletes is that they will be looking for new teams and opportunities. Most of them already posted on their socials that they are looking to try and play with other teams, but they might also make a short break and focus on themselves or try their luck in their streaming career.
Regardless of their results, this was a team of five super-motivated players with beautiful chemistry between them, and the least that we can do is wish them luck in their new career paths. We hope this article found you well, and if you wish to check more articles like these, make sure to visit our Valorfeed News Section where we regularly cover all the newest Valorant Leaks and News.