Riot Games titles are coming to Xbox Game Pass, and that includes Valorant! Even if you don't want the service, you can get a sweet cosmetic for simply linking both your accounts.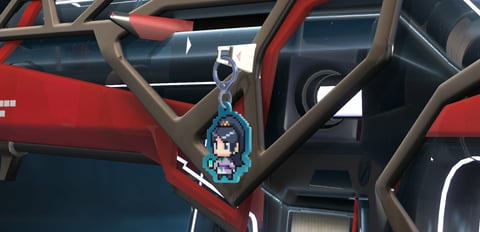 Valorant and other Riot Games titles are coming to Xbox Game Pass, we've known that for quite some time now. However, with the confirmation of a concrete date, that being December 12, the devs revealed all the good stuff you can get simply for linking both your Riot and Xbox accounts.
That's right, even if you don't own Game Pass or are interested in subscribing to the service at all, you'll still be getting some free and amazing loot. For Valorant players, you'll be able to get your hands on the Pocket Sage Gun Buddy!
How To Get Free Pocket Sage Gun Buddy
As we've mentioned, the only thing you need to do is to link your Xbox and Riot Games account, no need to join Game Pass at all.
Linking your Xbox profile to your Riot Account is just a few clicks away:
Go to the Xbox Social Sign-in Page
Log in with your Microsoft account (make sure you have an Xbox profile)
Click Yes to allow Riot Games to access your Xbox Live information
Sign in with your Riot Account
That's it! You should see a success message that your account is connected with Xbox.
You'll have to hurry up to redeem these amazing free rewards (other games like Teamfight Tactics, Legends of Runeterra, and of course, League of Legends have stuff too) as they'll only be available from December 8 until January 1, 2023!
We hope you enjoy hitting those sweet one-taps while showcasing you're exclusive and cute-looking Sage Gun Buddy to all your friends.
For more content: