Riot Games just announced a massive collaboration with Xbox Game Pass for their subscribers.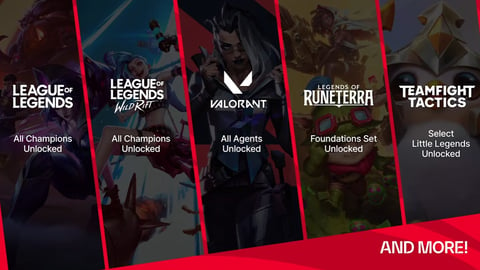 Riot Games announced a big deal with the Xbox Game Pass. The deal includes a lot of free content for all the popular titles of Riot Games, including Valorant. So get ready with the best melee skins as we take a look at the game-breaking deal behind Riot Games and Xbox!
Riot Games Xbox Game Pass: Free Valorant Agents
The Riot Games x Xbox Game Pass deal was announced at the Xbox & Bethesda Games Showcase. Xbox Game Pass subscribers will get a lot of free content, such as all agents for Valorant, all champions for League of Legends, and more.
The deal will definitely please beginner Valorant players, but it won't provide much value to players who've been playing these games for a long time. This has sparked a bit of controversy around this deal, but we can't be sure what we'll exactly be getting as Xbox Game Pass subscribers until it's officially released. So when will we get free Valorant agents with the Xbox Game Pass?
When is the Riot Games Xbox Game Pass Release Date?
We should expect the Riot Games and Xbox Game Pass deal to release around winter time this year. Though it's not an official announcement, Xbox says they'll reveal more information about this collab in the upcoming months. Hopefully, they'll give us the Valorant Battle Pass for free alongside all the agents!
So what do you think about this deal? Will you subscribe to Xbox Game Pass to unlock all the free content they'll give out? Join us on Discord, follow us on our Instagram account, and be sure to let us know your opinions there!