After being initially announced as a China-only exclusive Riot has released the Ignite fan & capsule to be available worldwide. If you're curious how you can get it, here we go!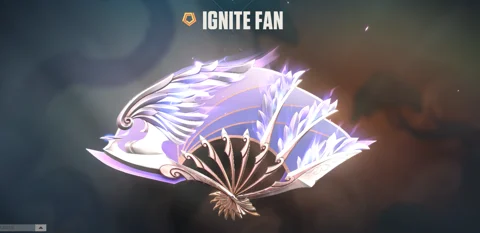 The Ignite melee was part of a huge announcement made by Riot about Valorant China, and it was a part of the exclusive skins available to purchase once revealed. The immense hype on Twitter was surely the nail in the coffin and Riot made sure to make it available to everyone.
How To Get The Ignite Melee Weapon and Capsule in Valorant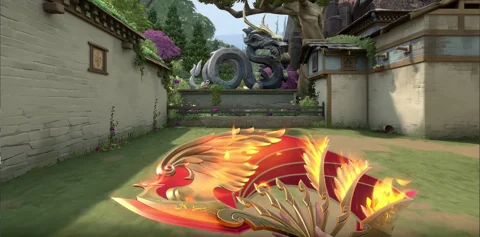 The Fan & Capsule will be available for purchase in the in-game Valorant store once it releases. It will feature two Variants including the Vanilla Red and Purple, with an Animation Level 2 Upgrade with RP.
Alongside the fan, it will have two Sprays, Player Cards and Player Titles. The Bundle/Pack will be available for a limited time, and will not be available through the Battle Pass. Instead, if players want the cosmetics they will have to purchase the Bundle/Pack while it is available in the Store
Reports of a China-exclusive skin have been greatly exaggerated. Celebrate VALORANT's launch in China by adding some heat to your collection with the transforming IGNITE Melee.

The IGNITE Capsule will include both Variants of the Melee-hitting your Shop soon. pic.twitter.com/3uWvpW4JXq

— VALORANT (@PlayVALORANT) July 12, 2023
How Much Will The Ignite Fan & Capsule Cost
Pricing hasn't been released yet, but as always the leaks are here to the job. Per @KLaboratories on Twitter, they expect the bundle to cost 4710 Valorant Points which amounts to $50.
VALOR DA FACA LEQUE FLAMEJANTE: 4350VPS

>> Entra hoje ou amanha na loja <<

Pacote completo 100 VP a mais? Provavelmente.

* Esses itens nao voltarao para a Loja ou para o Mercado.Noturno e devem ser adquiridos como parte do pacote completo. pic.twitter.com/d9jxwX5rK1

— KINGDOM LABORATORIES (@KLaboratories) July 12, 2023
The China Cinematic is also out in case you're curious about what it looks like:
CINEMATICA DE LANCAMENTO VALORANT CHINA #VALORANT

[AUDIO ORIGINAL CN // LEGENDADO] pic.twitter.com/rlq27mxCgt

— KINGDOM LABORATORIES (@KLaboratories) July 12, 2023
When Is The Ignite Capsule Bundle Release Date
Well, one thing's for sure and it's that we won't wait long for it. The initial release date is set for July 14th, and it will be featured on the storefront for a couple of days. We will repeat again, if you wish to buy the bundle you will only have one chance, as the items will not return to the Store or Night Market after this release. If you want a piece of the fan, you will have to ready up your wallet and cash in now.
Wu Wei Tian Xia pic.twitter.com/JZgHxzJoW8

— VALORANT (@PlayVALORANT) July 12, 2023

For more content: