With all three VCT International Leagues in full swing, Asian teams are competing to see which ones will take part in this year's Masters Tokyo and Champions.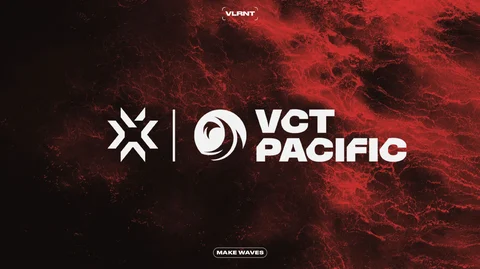 The VCT International Leagues are all heating up, with the Americas and EMEA closing in on which teams will take part in the playoffs that will grant spots for both Valorant Masters Tokyo and Champions later this year.
As for the Pacific International League, there are still plenty of teams in the running ahead of week 8, which will close out things in the regular season with a bang, as it's marked as a super week - that means each team will play two (their final, may we add) matches before playoffs.
In this article, which we'll update constantly, we'll tell you which VCT Pacific teams have qualified for playoffs.
VCT Pacific Playoffs - Qualified Teams
With two matches still left to be played per team, only a single team has secured its spot for the playoffs. In the same fashion as the Americas and EMEA, a total of six teams will qualify.
The top 2 seeded teams will qualify directly to the Upper Bracket semifinals, meanwhile, the remaining four will get placed in the Upper Bracket Quarterfinals.
As of the time of writing, the qualified teams are:
VCT Pacific Playoffs - Schedule
The playoffs for VCT Pacific will start on May 19 with the Upper Bracket Quarterfinals, ending on May 28 with the Grand Finals. As a reminder, the top three teams will punch their ticket for both Valorant Masters Tokyo and Valorant Champions.
That means that reaching the Lower Bracket Final is the minimum threshold to qualify. Those that fail to do that will have to play in a nail-biting Last Chance Qualifier at a later date.

For more content: