A Reddit user ran a Python script after painstakingly retrieving data that could give him the perfect crosshair color for some maps. This is what they found.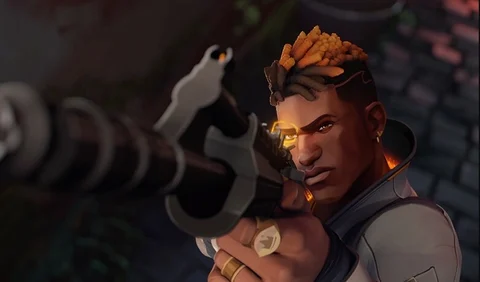 Finding your optimal settings in Valorant can be a daunting task. Many players don't even bother tweaking them, which ends up hampering their progress.
One of the most important ones, while not at first glance, is your type of crosshair. It might not seem like a big deal, but believe when pros and higher level players tell you: a good crosshair in Valorant can do wonders for your aim.
Now, thanks to a Reddit user, we have what can be considered the "optimal" crosshair colors depending on certain maps!
Valorant Optimal Crosshair Colors
According to user useewhynot, they spent dozens of hours on several maps in Valorant, retrieving data from almost every possible angle and then running a script that would determine which color would contrast the most with each map, making your crosshair easier to look at.
First, they shared an overall "best" crosshair color that should ideally work on every map with no issues. Then, they shared individual crosshair colors per map, although not for all. Sorry Split or Lotus enthusiasts!
useewhynot wrote:
The crosshair colors I found work well enough, so it'd be cool to see if anyone else can find a better solution based on this. The data I gathered was pretty sparse and it'd be interesting to see how these choices fare when considering smokes/util/etc., but I digress.
So without further ado, these are the optimal crosshair color codes:
Overall: #00b5ff
Ascent: #00e0ff
Bind: #00a1ff
Breeze: #00ffdf
Fracture: #005bff
Haven: #0078ff
Icebox: #2aff00
Pearl: #ff1d00
If you don't know how to change your Valorant crosshair, we got you covered with this guide!

For more content: