Remember when abilities didn't kill in Valorant? Me neither.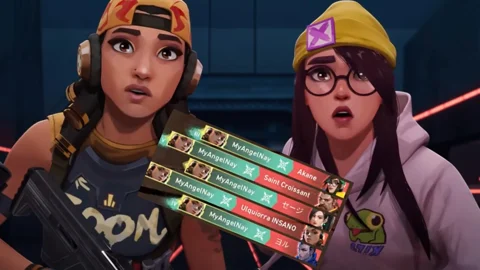 We all love a little bit of mayhem in our Valorant games, right? Especially if the ensuing results end up benefiting us.
Getting an Ace feels incredible in Valorant. Depending on the stakes, it could make you feel like you became the hero of four random strangers while you're solo queuing, as clutching a do-or-die round gets you showered with praise.
Well, this Raze player might have felt something similar as they hit perhaps the fastest Ace in Valorant history. So fast, in fact, that the kill feed failed to properly track the frags!
The Fastest Ace In Valorant History Breaks The Kill Feed
Uploaded to the official Valorant subreddit user shidas_u posted a clip of a match on Bind, in which their team was down 0-5. Backs against the rope, in desperate need of a lifeline.
All of a sudden, the Raze player tees up with their Ultimate ready to defend A Cubby and push into Short aggressively. Then, magic happens.
FASTEST ACE WORLD RECORD IN VALORANT. (2 SEC ROUND) immortal lobby [LAN]
by u/shidas_u in VALORANT
The Raze player gets an Ace in under three seconds much to the bewilderment of every single player in the lobby, both friends and opponents.
What's interesting to note is that, according to shidas, this is an Immortal lobby, so these are not your typical Silver, Gold, or Platinum players that rarely organize.
That said, it does go to show you that even on higher ranks, shenanigans do tend to happen, which is why pro players like Tyson "TenZ" Ngo often criticizes the level of play, calling Immortal lobbies Bronze-level after some frustrating experiences.
So what do you think? What's the fastest Ace you've gotten?

For more content: