Genderbend cosplays are neat and a dedicated Valorant content creator brought Gekko to life in a whole new way.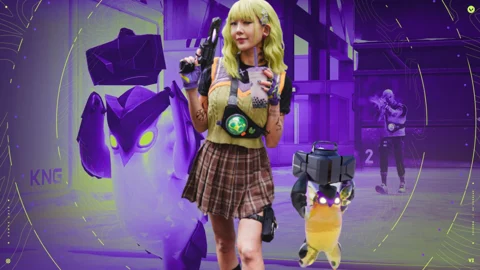 As we've discussed previously, the Valorant cosplay community has come up with some creative renditions of popular Agents since the game was released all the way back in 2020.
Genderbend cosplays have also become popular quite in their own right. Everyone loves seeing their favorite Agents reimagined in a whole other way, and that's exactly what content creator Lena Lemon did with Gekko!
Genderbend Gekko Cosplay Melts Our Hearts
Lena Lemon is a pretty popular content creator, particularly on Instagram and TikTok. While she has a decently sized following on platforms like Twitter (7k) and Twitch (15k), her Instagram (191k) and TikTok reach (1.4 million) is on another level.
Lena has cosplayed plenty of Valorant Agents in the past, such as Sage or Viper, and even other well-known characters from games such as Genshin Impact. On April 29, she revealed her latest project fully complete - Genderbend Gekko.
Okay lil homies, teamwork on 3!

My Gekko cos is finally done!! Gekko is my fave new agent and I'm so happy to bring him and his lil creatures to life Hope yall like my take on it #VALORANT #cosplay #gekko pic.twitter.com/fJEjiJPud5

— Lena Lemon (@lenalemon_) April 29, 2023
It's stylish, highly produced, and very on point! Lena even posed with some iconic weapons like the Prime Vandal or the Singularity Sheriff. The cosplay even attracted the attention of the official Valorant Twitter account, who responded to Lena, praising the amazing work put behind her Gekko transformation.
got the fit, the lil homies, and the boba

— VALORANT (@PlayVALORANT) May 2, 2023
As we've mentioned, this isn't the only genderbend cosplay Lena has pulled off, doing an insane rendition of Yoru, going as far as taking an entire photoshoot in Japan.
zakobetter watch their backs
No better place to shoot my Yoru cos than Japan #valorant pic.twitter.com/6ie5QjX4cz

— Lena Lemon (@lenalemon_) February 24, 2023
Honestly, it's an outstanding effort and we really can't wait what other cosplays she is cooking up to showcase in the near future.

For more content: