The world of Valorant cosplayers is filled with plenty of talented people, but this Viper one might be one of the best.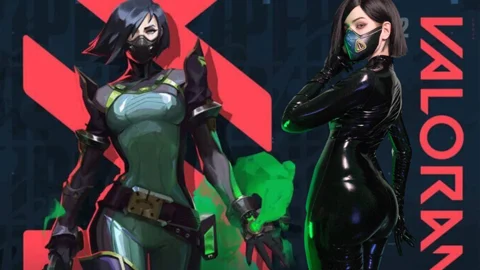 Valorant cosplayers have built an amazing community, with some talented people bringing so many of the Agents to life in high detail.
It is to be expected, however, considering how stylish and unique every single character in the game looks. Especially when we're talking about the female Agents.
This time, one cosplayer brought the mysterious, alluring Viper to life in a way that has Valorant fans picking up their jaws from the floor.
A Viper Cosplay To Rock Your World
Content creator Vasilisa gave us a Viper rendition that focuses on her enigmatic persona rather than a full one-on-one rendition of the character's costume, all while adding a dash of sexiness.
Viper Cosplay @Vasiliel_cos | #VALORANT pic.twitter.com/U1K4ewwGOo

— Valorant Updates (@ValorantUpdated) April 30, 2023
The all-dark latex suit really does fit with Viper's general aesthetic despite missing the green tones. However, the real winner here is Vasilisa's work on her hairstyle and the mask, which is just absolutely perfect.
Sure, the cleavage will also steal some attention and let's face it, if you don't think that sort of tease fits Viper's general femme-fatale look, we don't know what to tell you.
Viper selfie! I love this mask pic.twitter.com/qjppI7wYw7

— Vasilisa (@Vasiliel_cos) May 2, 2023
Vasilisa's cosplay has been a massive hit on social media. The cosplayer, which has 35k followers on Twitter, has seen her Viper photos liked by over 50k people. Even reposts by other sites like Valorant Updates have added an extra 16k likes.
If you want to support her and maybe get her to do more cool Valorant cosplays, why not drop her a follow on Twitter? We'll bring more amazing cosplay content so stick around if that's something you're interested!

For more content: