While Gekko just came out, Valorant fans are eagerly anticipating what's to come with Agent 23.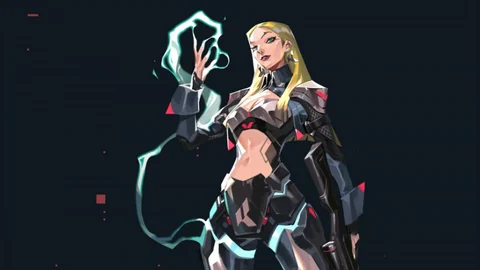 Ah yes, we all love rumors and leaks of what's to come despite just receiving a ton of content. That's right, it's not even been two months since Gekko's release, and fans are speculating about Agent 23.
With Riot Games slowing down the cadence of releases when it comes to new Agents and maps, it might still be a while until we see Agent 23 in their full glory. However, we got some leaks going on to feed your need for information!
Let's give you everything we know about Agent 23, including a possible release date.
Valorant Agent 23 - Release Date
As we've mentioned previously, we have no release date confirmed for Agent 23. Based on the last few Agent released, we consider August or September as a tentative date.
Fade came out on April 27, 2022, six months later, Harbor was launched on October 18. Finally, Gekko was released this past March 7.
As a reminder, Riot Games confirmed three new Agents will come out in 2023, which could change things when it comes to release time windows, but it all remains to be seen.
Valorant Agent 23 - Leaks
Thanks to our good friend ValorantLeaks, perhaps one of the most reliable sources for datamined and leaked Valorant content, we got what seems to be the first teaser for Agent 23.
Check it out in the embed down below:
New Agent Teaser | #VALORANT pic.twitter.com/UCA8G65DiA

— VALORANT Leaks & News (@VALORANTLeaksEN) April 22, 2023
We also know that the potential codename for the Agent is SmokeDancer. Could it be another Controller being added to the game?

For more content: