The Valorant Premier Beta is in full swing, however, if you need an extra incentive to play, we got you covered.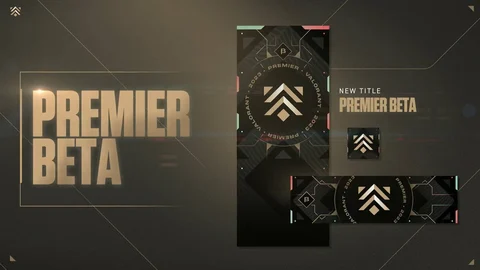 The Valorant Premier Global Open Beta is in full swing right now. The excitement of playing in a more organized and competitive environment is enticing enough for a long of players, however, there are actually rewards to be earned too.
Even if trying to compete isn't your thing, Riot Games does have a few things in store simply for playing. If you go the distance, though, even more exclusive rewards are up for grabs.
In the image above you can see that there is an exclusive Playercard and title, but there are a couple more that will be even rarer to get!
Valorant Premier Open Global Beta Rewards - How To Get
In total, there are two rewards you can get, here's how to do it:
You'll unlock your Premier Beta participation banner and title after completing your first Premier match
You'll unlock your Premier Beta Champions banner and title after winning the Playoff tournament
Now, these won't show up right away. You'll have to wait a day then login to Valorant again to claim these rewards.
You'll be able to play weekly matches throughout most of May, ending on the 20. The playoff tournament, which is the one you need to win in order to get the coveted exclusive Playercard and title, will happen on May 21.
Remember that you need to complete a verification of your Valorant account via SMS and complete placement matches in regular competitive mode to be eligible to play Premier events.

And that's it! Will you be looking to climb your way to the top and show off your exclusive Playercard and title? Or are you just going to try for the fun of it?
For more content: