Instead of letting fans guess how many Agents they could hope to see this year, Riot has come out and explicitly state the number of new characters they'll release in 2023.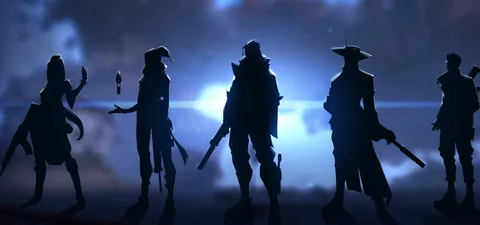 Ah, new content, everyone loves it right? Even the anticipation of getting teasers and leaks gets us excited. However, not knowing how much of said content we can expect can become a bit frustrating.
Well, Riot Games wants to avoid such confusion and let fans focus on eagerly anticipating new Agents coming to Valorant in 2023, confirming the total number of new playable characters they are prepping to launch this year: three.
Valorant New 2023 Agents
In a quick video shared via social media on February 20, Character Producer John Goscicki confirmed that three new Agents will launch in 2023, including the roles of two:
In 2023 we'll be releasing three new Agents. We'll be releasing an Initiator, a Sentinel, and finally... we're not going to quite give that one away."
Character Producer @RiotMEMEMEMEME returns with the latest State of the Agents to share a look at Agent plans in 2023 and yes, a tease. pic.twitter.com/EAZ40eO9P8

— VALORANT (@PlayVALORANT) February 20, 2023
Having an Initiator as the next character is surprising, considering Fade was released just before Harbor in June 2022. However, Sentinel mains will be reeling after finally getting a new one following the distant release of Chamber.

As for the final Agent, it's a toss-up between a new Duelist or perhaps one more Controller. Considering it might come at the end (or at least close to) of the year, a Duelist would make much more sense since the last one added was none other than Neon in January 2022.
As always, we'll be sure to keep you updated on everything we find out about these new Agents when information is released, or as often happens, ends up being leak before Riot is ready for it to be revealed.
For more content: