Both Cloud9 and Evil Geniuses didn't manage to get past two APAC squads after initial wins on their LOCK//IN debuts.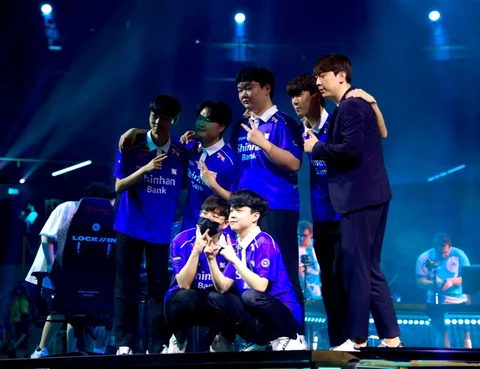 The Alpha section of the massive LOCK//IN bracket continues with two somewhat upsets that will certainly get North America Valorant fans in shambles as both Cloud9 and Evil Geniuses fell to APAC representatives DRX and Talon Esports respectively.
Cloud9 had initially taken down PaperRex while EG did the same with Team Heretics in the first round of the event, and were seen as somewhat favorites against tougher opposition.
DRX Shuts Down Cloud9
First up, DRX, one of Korea's most important Valorant teams, had a very interesting match with a revamped Cloud9. While it went the distance, playing the full first-to-two series, the actual results were as lopsided as they can get.
.@Xeppaaa finds 4! #VCTLOCKIN pic.twitter.com/JSPpOTDLL8

— VALORANT Champions Tour (@ValorantEsports) February 18, 2023
C9 dismantled DRX on Pearl with an outstanding 13-3 result. The composition run by DRX simply didn't allow them to set up interesting defenses despite playing two smokers, only taking three rounds. When it came to attacking, things got even worse, as the Astra/Killjoy combo was simply too much for them to handle.
Things evened out on map 2, with DRX taking a much closer 13-7. C9 is one of the few teams at a high level that has stuck with the Chamber on certain maps, however, the glaring flaws of the character were in full display despite Yay's best efforts.
.@DRX_VS takes the pistol #VCTLOCKIN pic.twitter.com/4Ve4tYiZR1

— VALORANT Champions Tour (@ValorantEsports) February 18, 2023
Finally, the more unorthodox Icebox compo by DRX trumped C9's more classic composition. Two smokers, Viper and Harbor, proved too much for the NA org, who played virtually the same comp but using Sage's utility rather than Harbor's.
Talon Flies Over Evil Geniuses
The second match of the day, despite being a 2-0 was a much much closer affair in terms of parity in each of the maps. Haven was another case of the 9-3 curse being too real as they went on to lose the map following an impressive defensive display.
.@garnetssssssS is hitting his Op shots #VCTLOCKIN pic.twitter.com/3zAZhcz6U0

— VALORANT Champions Tour (@ValorantEsports) February 18, 2023
For Split, EG once again managed to build a healthy lead, this time as the offensive side and an 8-4 half, however, the adaptations from Talon were once again too good to be stopped, particularly with their double smokes composition.

For more content: