Leviatán has finished off the already slim chances KRU Esports had of making VCT Americas playoffs in the most crushing way possible.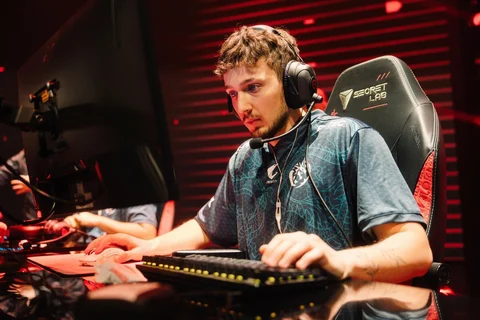 Leviatán has continued its strong push for playoffs, and quite possibly even a top 2 finish after completely dismantling fellow LATAM representative KRU Esports in week 6 of the VCT Americas League.
KRU has failed to make any waves in the VCT Americas League, going as far as being the only team in the entire competition that has yet to win a single match. The closest they've been was against LOUD, oddly enough, as they're the only unbeaten team thus far (a close 2-1 set).
Leviatán Speedruns KRU Esports In Humiliating Defeat
Sadly for KRU, they couldn't have been farther from their first win than during their match against Leviatán, one that according to the official Valorant Esports NA Twitter account, is the fastest in VCT Americas history now.
A new record for the fastest series in #VCTAmericas!@LeviatanGG take a clean 2-0 win to end the series and the day!

Map 1 - Haven: LEV 13-4
Map 2 - Split: LEV 13-4 pic.twitter.com/7avPJFvvG7

— VALORANT Esports NA (@valesports_na) May 7, 2023
It's not shocking once you see the result, with both Haven and Split going the way of Leviatán 13-4. That's right, not even combining the rounds taken on both maps would KRU even come close to winning either one of them.
The definite standout was Roberto "Mazino" Rivas, a once-former KRU Esports player. In total, he managed 40 frags including six First Kills.
An incredible performance from @LeviatanGG to give them 9! #VCTAmericas

https://t.co/Etrp5cZHTV pic.twitter.com/H3s20neMYy

— VALORANT Esports NA (@valesports_na) May 7, 2023
With this result, Leviatán will have to play against Cloud9 and LOUD, the top two teams in the VCT Americas League for a chance to qualify for the playoffs.

On the other hand, KRU will try to salvage some pride by looking for their first win versus Sentinels or Cloud9.

For more content: