The VCT EMEA regular season is almost coming to an end, with the final six teams that will compete to play at Masters and Champions still to be decided.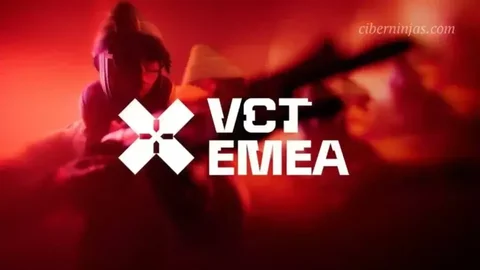 EMEA has had a fantastic regular season filled with amazing redemption arcs, dominant teams, and overall a fun time for everyone that enjoys high level Valorant.
As the regular season is winding down, however, it's time to think about the second international offline major of the year - Valorant Masters Tokyo. After Fnatic picked up the victory at LOCK//IN, fans are hopeful the region can continue its dominance when they meet the Americas and Pacific reps in Japan.
The Fnatic win back in Brazil also means that EMEA will have an extra team competing at Masters Tokyo for a total of four, making qualifying to playoffs a must for the 10 franchised teams. However, reaching the top four is not going to be good enough for Champions, as only the top-three placed teams will qualify for the most important event of the year without going through the LCQ.
VCT EMEA Playoffs - Qualified Teams
At the moment we don't know all qualified teams as the season's not quite over yet. Having said that, we'll be updating you as more squads punch their tickets for the next stage of the season.
So far, the only teams qualified are:
The two top teams that make it into the playoffs as higher seeds will bypass the first round of the playoffs, qualifying for the Upper Bracket Semifinals directly.

This is a massive boost as that means they'll only have to win a single match to qualify for Champions and Masters Tokyo without the stress of the Last Chance Qualifier.
The remaining four will start competing in the Upper Bracket Quarterfinals. It'll be a double-elimination bracket, meaning that a team could need to play up to five matches to qualify for both Champions and Masters by reaching the Lower Bracket Finals.
Having said that, since EMEA has four spots for Masters Tokyo, making it to the Lower Bracket Semifinal is enough for a team to punch their ticket to Japan, with that match serving in essence as a Champions qualifying affair.
VCT EMEA Playoffs - Schedule
The Playoffs are set to start three days after the regular season ends (May 20) on May 23.
The finals are set to be played on May 28 so it's going to be a jam-packed schedule with plenty of high-stakes and exciting games of Valorant for fans to enjoy.
And that's it! Who will you be rooting for?

For more content: