Valorant Pro Vilius 'krea6on' Malinauskas's toxic behavior reached a boiling point, with Riot Games permanently banning him from competing in Valorant Challengers East.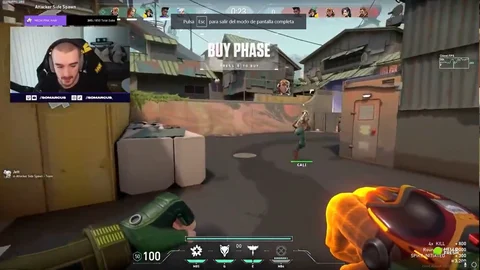 Former pro Vilius 'krea6on' Malinauskas has been permanently banned from competing in Valorant East: United and Valorant Challengers East: Surge after recurrent situations involving toxic behavior towards other players.
Being banned from Valorant East United means he won't be able to compete in an online circuit looking to provide opportunities for Eastern Europeans to breakthrough in the scene; furthermore, the Challengers East: Surge ban means he's essentially banned from all tier 2 competition, quite possibly ending his professional career.
Sure, theoretically speaking krea6on could take part in other Challengers Leagues in the region, as EMEA is divided into a whooping nine sub leagues, but realistically, we doubt the other communities would welcome him with open arms.
Why Was krea6on Banned?
News broke on May 2 via social media that the now-former VAMONOS player was banned after recurring instances of disturbing and toxic behaviour while playing Valorant.
Competitive ruling regarding Vilius 'krea6on' Malinauskas. pic.twitter.com/TU9o8B18kP

— VALORANT EAST: UNITED (@Valorant_PLE) May 2, 2023
The latest instance came when NAVI content creator SoMarcus criticized Krea6on for making fun of his facial twitches and disabled people in general.
Please tell me how this guy is still playing the game? Without fail he is rude and just disgusting in EVERY. SINGLE. GAME.

This time he makes fun of my facial twitches?

CBA please get him gone, absolutely awful human being, I legit feel so sorry for him.

Krea6on :) pic.twitter.com/d2kUaFYq0V

— NAVI SoMarcus (@_SoMarcus) May 2, 2023
After he petitioned for organizations to take accountability and ban him, plenty of players and community members shared their experiences with Krea6on, including a sexist remark he made back in August, 2022.
this piece of shit should never be able to compete in valorant again 'the gap between females and males is so big' masking sexism as a joke and laughing to himself @krea6oN @PlayVALORANT @valesports_emea pic.twitter.com/hbj8RpWtCl

— karagii (@karagii) April 4, 2022
While the initial bans are a good sign of organizers trying to remove toxic personalities from the game, we personally would love to see a stronger stance from Riot Games themselves, which have yet to issue a statement in this matter.

For more content: