Joe Ziegler had been working at Riot Games since 2010 and helped develop Valorant since its inception within the company.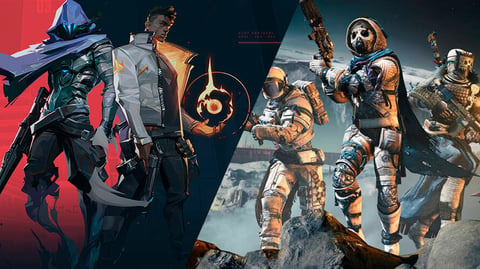 If there's a historied game company within the first-person shooter genre Riot recently joined with Valorant, is Bungie. With more than 25 years of experience, they developed some of gaming's most iconic titles, including the Halo franchise, which debuted back in 2001 with the revolutionary Halo: Combat Evolved.
Of course, Bungie is more known these days for the Destiny franchise, which they've been working on for well over a decade at this point. However, it looks that rumors of the company developing a more competitive-focused FPS appear to be true as former Riot Games employee, Joe Ziegler, has announced he has joined Bungie.
Ziegler had been working at Riot Games since 2010 and quickly became the spearhead at the forefront of the Valorant project, becoming Game Director for the game during its development.
What this means for Valorant moving forward remains to be seen. The company is looking to expand the IP to other devices, with Valorant Mobile inching closer, and a recent job posting confirming Riot's also interested in tapping into the console market with its tactical shooter.
As for Ziegler, is highly likely that he joined Bungie as they're looking to expand beyond just the Destiny franchise, with rumors circulating about a potential new title under their umbrella which will play out as a class-based hero shooter rather than the looter shooter that is Destiny 2.
In any case, we wish Joe Ziegler nothing but the best in his new adventure outside Riot Games. With how incredible Valorant turned out, we don't have any doubts in our minds that whatever project he's cooking up next will be nothing short of spectacular.
For more content: