Teams will compete for a massive prize pool and an incredible trophy at Masters Tokyo.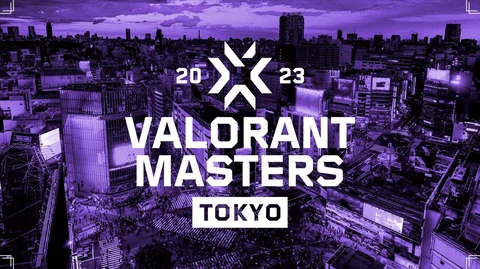 Valorant Masters Tokyo, the second international major of the year, is right around the corner, with VCT Americas, VCT EMEA, and VCT Pacific fighting to qualify for it via playoffs at the moment.
We know that stakes are always high in terms of pride, with every region trying to prove the best Valorant is played on their turf, but teams that make it to Tokyo will have something else to set their eyes on besides that or the massive prize pool Riot Games has us accustomed: a sweet-looking trophy.
Valorant Masters Tokyo Trophy Revealed
The Masters Tokyo trophy is truly a sight to behold. Not only is it elegant, but it pays tribute to Japanese culture, inspired by Yoru's very own design.
How so, you ask? Well, the trophy partially features an Oni mask. Similar to Yoru when he's using his Ultimate ability, Dimensional Drift, the cup has the fangs of the Oni mask engraved.

Take a look at it down below: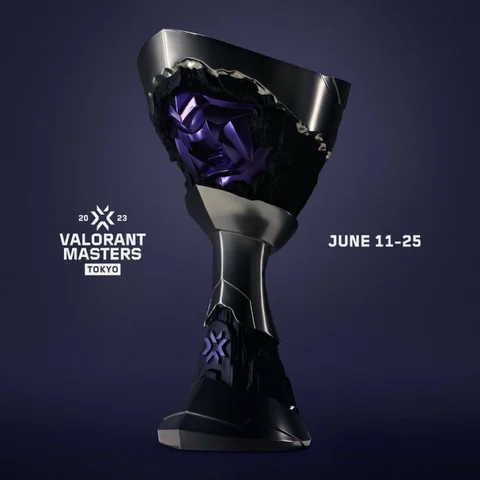 A total of 12 teams will compete for the coveted Masters Tokyo trophy and a hefty prize pool that's yet to be revealed. Two Chinese teams, three from the Americas and Pacific, and four from EMEA (they had an extra spot due to Fnatic winning LOCK//IN) will duke it out starting on June 11 and until the 25.
Another thing that's up for grabs it's an extra Champions Last Chance Qualifier spot for the region from which the victor hails. For example, if LOUD wins Masters Tokyo, two teams from the Americas LCQ will qualify instead of one.
Undoubtedly, every team that didn't qualify for Champions via playoffs will be rooting for its own region!
For more content: