Both the Phantom and Vandal will finally get the Magepunk treatment with the 3.0 versions of the skins.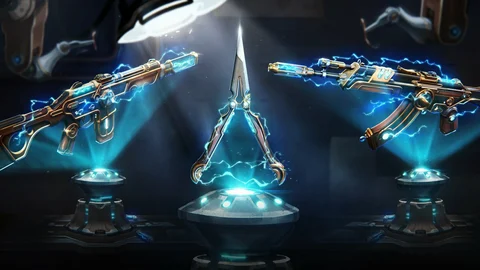 The Magepunk collections have always been the odd ones out of the bunch, as neither the 1.0 nor 2.0 versions featured skins for two of the most used rifles in the game: the Phantom and the Vandal.
It's almost guaranteed that a new collection that comes out has a skin for either one, and yet, Magepunk enthusiasts have had to wait until now to see their dreams come true, with the Magepunk 3.0 collection being revealed by Riot Games.
This collection is pretty unique as it doesn't come with the usual number of weapon skins, in fact, it only has two gun cosmetics and one melee.
Here's everything you need to know about the Magepunk 3.0 skins, including a look at them, cost, and release date.
Magepunk 3.0 Skins - Release Date
The Magepunk 3.0 set will be released on May 29, Riot Games confirmed. It will replace the current collection featured in the Valorant in-game shop, which is the Run It Back Vol 4.
Magepunk 3.0 Skins - All Skins & Cost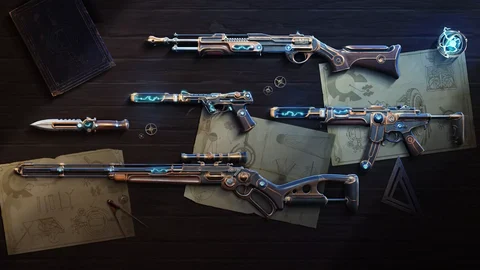 At the moment, we don't know the exact price of the skins, but we can make an educated guess based on prices from previous Magepunk collections.
In both Magepunk 1.0 and 2.0, each weapon skin cost 1775 Valorant Points (VP). That's roughly $18, however, take into consideration that the only VP bundle that comes close to it costs $20 (2050), so they basically have an increased cost.
As for the Melee, both previous ones cost 3550 VP, or $35 if you buy the VP bundle that has 3650.
Hopefully, Riot Games doesn't increase the prices as fans have become increasingly frustrated with how expensive the cosmetics are these days.
The bundle price will surely differ taking into consideration that it'll have fewer skins included. Of course, expect the usual assortment of Gun Buddies and Player Cards to also come as part of the full package.
Magepunk 3.0 will come with the following weapons:
Magepunk Vandal
Magepunk Phantom
Sparkswitch Melee
Magepunk 3.0 Skins - Upgrades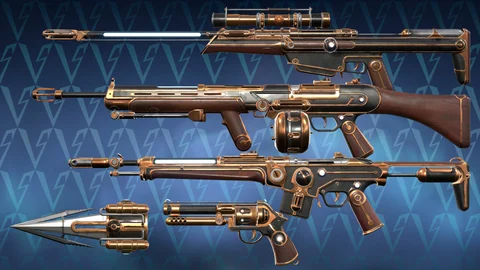 The Magepunk 3.0 skins will likely include the same updates as previous collections. For the weapons these are:
Upgrade

Level


Effect

VFX
Level 2
New muzzle flash + gunfire VFX and SFX
Animation
Level 3
New model VFX: Visible gauges and electrified parts

New equip VFX and SFX
New inspect SFX
New gunfire animations: Moving parts on gun model
New reload VFX and SFX

Finisher
Level 4
New Kill Banner and Kill SFX
Final kill of the round plays a finisher animation: Victim is contained within a bulb, then shocked with electricity
For the melee weapon, these are:

Upgrade


Level
Effects
VFX
Level 2
New model VFX: Electrified parts
New equip animation and SFX: Pop-out blade animation
New slash VFX and SFX

New inspect SFX
So there you have it! Will you be buying the Magepunk 3.0 skins?

For more content: