Even if you don't feel like queuing up for a quick match, knowing when the shop resets can be the difference between missing out on a skin or finally buying it.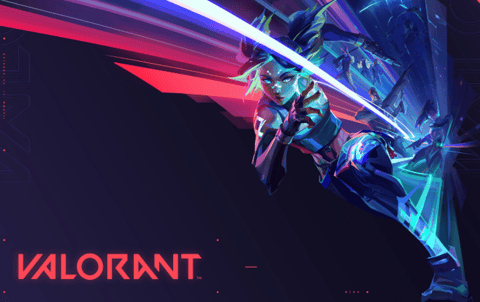 While the game is free-to-play, with users able to enjoy everything it has to offer without the need to spend a single dime, if you want to shoot heads with style, you'll need to fork out some cash. The FOMO (Fear of missing out) can be a real struggle to overcome, so more likely than not, everyone has spent money on at least a skin or two, maybe even a battle pass.
Of course, there are those hardcore collectors looking to get their hands on as much cosmetics as possible; the more exclusive, the better for them. Usually, the vast majority of Valorant bundles are featured in the in-game store for several weeks before being replaced by a new one.
What happens then? Well, unless they are incredibly rare or limited-edition items, they enter the shop rotation system.
Valorant Shop Refresh Time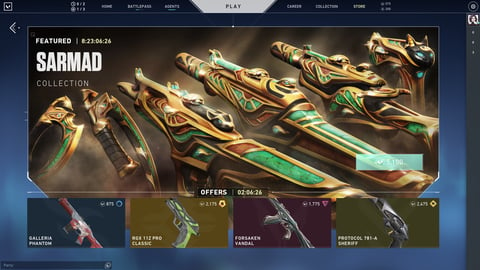 The daily rotator features four skins of different tiers for players to purchase. These are the times in which the in-game Valorant shop refreshes:
5:00 PM PDT
7:00 PM CST
8:00 PM EST
10:00 AM BST
Every type of weapon can be featured barring Exclusive Edition ones, like the 2021 Champions Vandal skin for example. The price ranges are as follows:
Select Edition: 875 VP
Deluxe Edition: 1275 VP
Premium Edition: 1775 VP
Ultra Edition: 2475 VP
Can You Check Valorant In-game Store Online?
Sometimes you might be away from your PC to check the store. Afraid of missing out on that Reaver Vandal or Prime Phantom you've been longing for so long? Fret not, there is actually a way for you to see what's waiting for you.
The are a few popular sites, including CheckValorant and Valorant Tracker. Do note that you need to log in to third-party websites to access information, and sadly, you can't make purchases via these websites, they simply track your account information.
For more content: