Sentinels needed Evil Geniuses to win against NRG to keep their dreams alive with the latter making quick work of EG.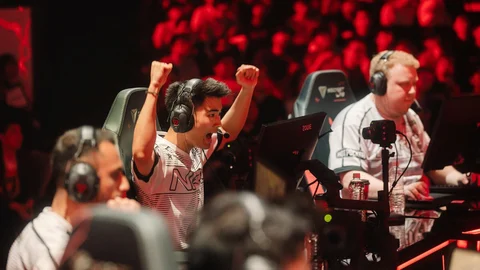 Sentinels and their fans' dreams died relatively quickly during the final week of the VCT Americas regular season, as NRG made swift work of Evil Geniuses.
After winning against FURIA Esports, Sentinels needed to see Evil Geniuses defeat NRG to keep their dreams of playoffs alive among other results.
NRG, who wanted to secure a playoff spot with no issues didn't even let Sentinels fans dream a little, as Evil Geniuses were no match at all.
NRG Kills Sentinels' Playoff Dream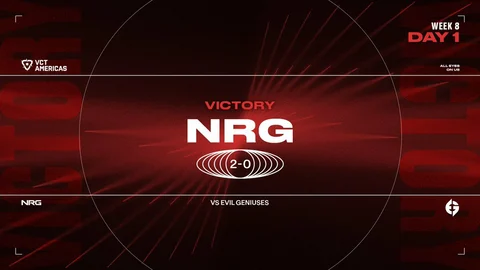 Evil Geniuses themselves were also playing to secure a playoff spot, being in the middle of the pack contingent a peg or two below the top two seeds: Cloud9 and LOUD.
Sadly for them, they'll have to wait a little longer to confirm their spot, ending with a 4-5 record the regular season after facing a clean NRG squad that left no room for a potential EG comeback.
The big standout is none other than Austin "Crashies" Roberts. The former OpTic was key to NRG's victory with well-placed flashes as Skye, earning himself 36 frags and three First Kills.
A HUGE 4K TO WIN THE THRIFTY@victorwong | #VCTAmericas pic.twitter.com/y6xQPcM9xS

— VALORANT Esports NA (@valesports_na) May 19, 2023
With these results, NRG has confirmed its spot for the upcoming VCT Americas playoffs, where they'll duke it out for three placed to compete at both Valorant Masters Tokyo and Valorant Champions.
As for Evil Geniuses, they'll have to wait for the final week of the VCT regular season ends to see if the clinged a spot or missed out by a small margin with a 4-5 record, primarily, they need 100 Thieves to lose 2-0 or MiBR to lose 2-1.

For more content: