One of the best Valorant teams in the world found no competition during the entire regular season of VCT EMEA.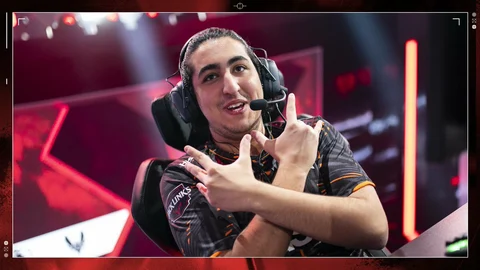 Few teams can achieve perfection in the way Fnatic has done. Making it to the grand finals of the first international major of the year, LOCK//IN, and defeating LOUD, the hometown heroes, in one of the greatest comebacks in Valorant history to start 2023 was massive.
Now, the European powerhouse has done something no other team could pull off in the VCT International Leagues: finish the regular season with a perfect 9-0 record.
That's right, not even LOUD or Cloud9 in the Americas (currently 7-1) or DRX (8-1) in the Pacific region could pull it off, with Fnatic cementing their perfect run with a victory against Navin on May 17.
Fnatic Continues Perfect 2023 With Amazing VCT Run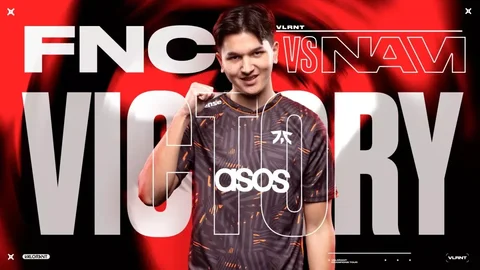 Fnatic's perfect 2023 streak will continue past the VCT EMEA regular season sitting at 14-0 thus far. What's more impressive is the match count, as the squad has only dropped maps on two separate occasions: in the LOCK//IN finals vs LOUD (3-2) and against BBL in the first week of VCT EMEA.
Their latest victim was none other than Natus Vincere, most commonly known as NAVI. The team trying to spoil Fnatic's record was looking to equal them in terms of win-loss record, with both already having secured the top two seeds by the time they faced off.
Despite being the second-best performing team of VCT EMEA, the match between both wasn't particularly close with a 2-0 victory for Fnatic, which was never in question (13-9 Lotus and 13-8 on Split).
The best performer on Fnatic's side was Emir Ali "Alfajer" Beder with 49 kills and four First Kills. A somewhat surprising stat for a player that spent the series on more passive roles like Cypher and Killjoy.
But that's what makes Fnatic so strong, guided by the best IGL in the game this year, Jake "Boaster" Howlett, who doesn't need to frag out to lead their team to massive wins. In fact, judging solely by numbers, you'd say that he's the weakest link with only 18 kills compared to 28 deaths.

Thinking that would be a total disservice, however, with Fnatic's entire run most likely being impossible without his leadership.
Now, Fnatic sits waiting for an opponent in the Upper Bracket Semifinales, hoping to secure their spot for both Masters Tokyo and Valorant Champions.

For more content: