Sentinels, one of the most popular Valorant teams in the world, might not make it to the VCT Americas playoffs.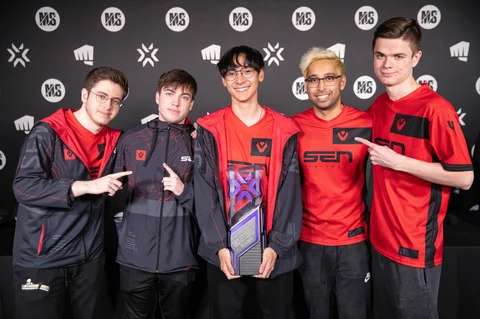 UPDATE: Sentinels have now won their last two matches of the regular season, ending it with a 4-5 record. For the final week, these are the results they need to qualify. No ifs, or buts, here they are:

EG wins vs. NRG
LEV wins vs. LOUD
MIBR wins vs. 100T
Original story:
Sentinels fans have been frustrated at the team's performance for the past, well, two years at this point. Long gone are the golden days of the organization when they were one of the best Valorant teams in the world in 2023, now, they need a miracle to even make it to the VCT Americas playoffs.
With more than half of the teams competing in the VCT Americas making it to the playoffs (six out of the 10), it would be quite the failure for such a high-profile organization like Sentinels to not make it.
Sure, they can still compete in the Last Chance Qualifier for Valorant Champions, but they'd be missing out on Masters Tokyo and a smoother entry into the final international event of the year without the stress of going through an LCQ.
With a current record of 2-5 and two matches still to go, Sentinels can indeed still make it to the top 6 of the VCT Americas League and qualify for playoffs. But what results do they need to make it happen?
Can Sentinels Qualify For Playoffs?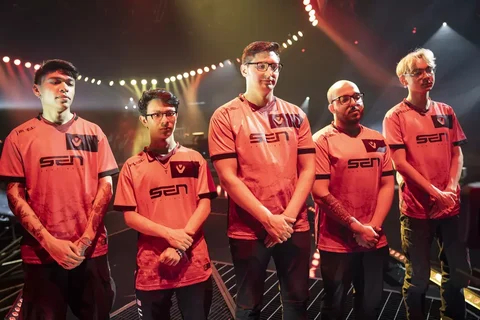 Sentinels can qualify, however, it's a doozy to figure out the exact combinations they need. Fret not, we got you covered.
First and foremost, no other way around this one: Sentinels must win against KRU Esports and FURIA in their final two matches of the regular season. This will put them at a 4-5 record with slim chances of qualifying.
Now here's the important thing, they can tie with other teams at a 4-5 record, however in such case, they would "lose" against the following ones (meaning they'd be placed below them in the standings): Evil Geniuses, Leviatán, and NRG.
Leviatán, NRG, and FURIA all currently boast a 4-3 record, meaning that if they win a single match of their final two, they would secure a playoffs spot making the chances of Sentinels making it virtually impossible.
In the case that, miraculously, FURIA loses their last two matches and both 100 Thieves and MiBR secure a 4-5 finish themselves, Sentinels would be placed above all of them and barely squeak in as sixth seed.

Do you think Sentinels will make it to the playoffs? Or will they end up disappointing their large and passionate fanbase one more time?
For more content: