A content creator created OBS layouts similar to Persona 5 summons that activate when you use your ultimate!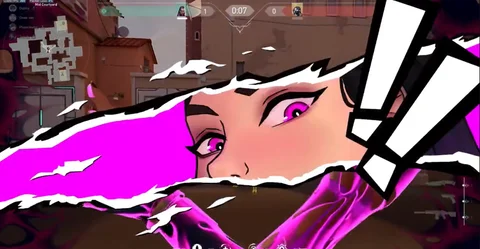 Ever thought that casting ultimates in Valorant should come with more flair? Well ask and you shall receive as a content creator has created incredible Persona 5 OBS layouts that will trigger whenever you ult!
If you aren't a JRPG fan, Persona 5 is one of the most revered and popular in the entire genre. Releasing originally in 2017, with a re-release three years later in the form of Persona 5 Royal, the game centers around a group of teenagers that have to deal with regular high-school stuff and become some sort of justice warriors through the Metaverse.
While traversing this other world, these teenagers, known as Phantom Thieves, can summon their personas with flashy animations. Now, you can do the same with Valorant ultimates!
Valorant x Persona 5 Ultimate Add-On Is So Cool!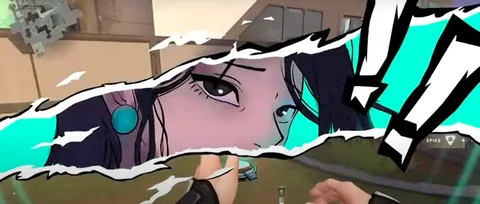 Content creator Megumami shared via social media the creator of her new project: an OBS streaming asset that syncs up with Valorant ultimates to create the illusion that you're summoning a persona.
Reyna is done and available now!

Valorant x Persona streaming asset that people can bind in obs for when they use their ults they get a cool cut scene like below! pic.twitter.com/fksR5uYxQD

— Kura's Manager (@Megugami) May 10, 2023
With a clip of the OBS layout showcased with Reyna, the video went viral, with over 700k views and thousands of interactions.
The layout is perfect to add a bit of extra flair to your stream, whether you plan on doing it for fun or are actively trying to build a community around Valorant.
At the time of writing, only Reyna and Sage layouts have been created by Megumami with the next Agent in line to receive the Persona 5 treatment being Viper according to a recent poll made by the content creator.
How To Use Persona 5 x Valorant OBS Layout
If you're already a streamer using OBS, this is a simple process, as all you have to do is bind it as a hotkey tied to your ultimate keybind!

And that's it! Will you be rocking these amazing stream layouts?

For more content: