Tons of reasons to change your region, but you just can't figure out how to do it. This guide will get you covered step by step.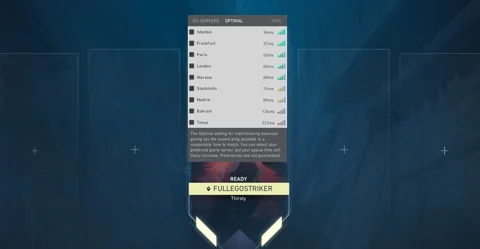 Why Should You Change Your Valorant Region
Riot optimizes everything about your gameplay experience based on your place of residence.
These are the most common reasons to change your Region:
You changed your place of living, and the currency doesn't match your IRL one
You changed your place of living, and your ping isn't as green as in the picture above
You are unable to queue with your friends
The payment options don't match your residency ones
These issues can seriously lower your gameplay experience and are a legit reason to change your Valorant Region.
How To Change My Region In Valorant
There are only two ways to change your region in Valorant.
Changing Your Region Through Riot Support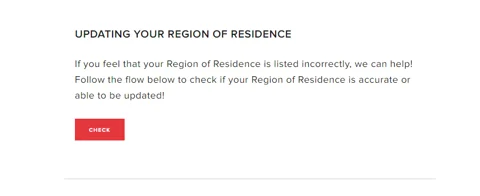 To get to the screen above:
Visit the Riot Support Page About Residency
Login to your account using the Sign In button located top-right of the page
Scroll down on the previous page linked above
Click on the Check button and wait until it finishes its eligibility check
If you're eligible, Riot will give you the option to change the Region to your current residency. This eligibility check will only allow you to change your Region to the current one that you reside in. VPNs are prohibited by use for this option as you would "break the rule" as this option is only intended if you've changed residency.
In other words, if you care about your account, refrain from using a VPN while doing this residency check.
I am in a new Region, But Riot Doesn't Allow Me To Change

If this is your case, you will have to get help from an expert.
That expert will be Riot support and you can reach them this way:
Open up the Riot Support Page
Make sure you are signed in with your account
From the dropdown Menu select Account Management, Data Requests or Deletion
As Subject write something along the line of "Unable to Change Region"
In description explain your situation and why you want to change your Region
As an inquiry select Account Management
In "login name" input the username you login with
The second inquiry option should be "Need help changing Region or Residence/ Country assigned to account
Click on Submit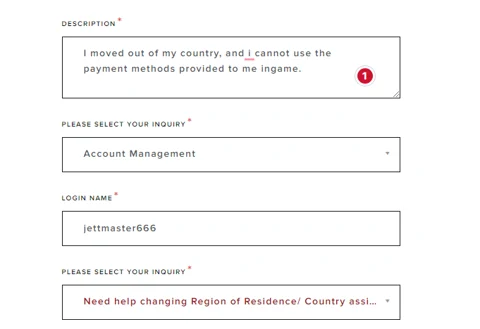 If there is a possibility Riot will change your server to the one you should be playing in, or inquiring to play in. If not, you will get a response from the Riot Support team with the reasoning why you can't change your region just yet.
Make a New Account Using a VPN
This is the less convenient way, and not suggested as well. If you wish to play with your friends and play with a high ping on their server, you might as well give this a try.
To do this you should:
Turn on a VPN, and select the country or server your friends are from

Open the PlayValorant website
Click on Play Now
On the new Window click on "Make one"
Fill in the inputs and login ingame to your new account
This method is not advisable as it will give you payment methods you might not be able to use with a currency that will probably be different than your current one. The servers will be from the region selected, so you might have to play from your usual 30-40 ping to a new high 100+ ping.

For more content: