The long-awaited patch is finally here, and with it, we have Deadlock reveal, agent tweaks, and much more.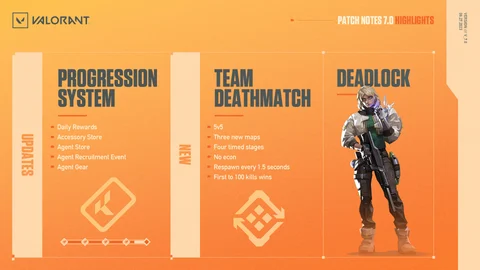 Valorant Episode 7 has finally started and we can't wait to share all the goodies that will come with it.
What is the 7.00 Valorant Patch About
It's filled with tons of new updates including:
New Agent - Deadlock
New Game Mode - Team Deathmatch
Progression System
Agent Updates
Bug Fixes
Valorant Episode 7 Full Patch Notes
New Agent - Deadlock
Deadlock was rumored for a couple of weeks before the official release, and the leaks got us very hyped. As we know she is just one, of the two expected agents to be released this year, so be on the lookout for more leaks.
Deadlock's recruitment event: 27/06/23-25/07/23. Unlock the Agent and shutdown your enemies with cutting-edge tech-all you need to do is play.

More info on Progression updates here:

https://t.co/a3kehw0Sh2 pic.twitter.com/LDazxhzT2U

— VALORANT (@PlayVALORANT) June 28, 2023
To keep it short, Deadlock's release also prompted a new "Deadlock Recruitment Event", where you will need to:
Earn 8,000 Kingdom Credits - After which you can redeem and Unlock her after the Recruitment Event ends.
Buy her with 1,000VP or $10 if you prefer money value.
Grind up 200,000 XP to recruit her.
The event ends in 25 days, so there's tons of time left for your grind to start.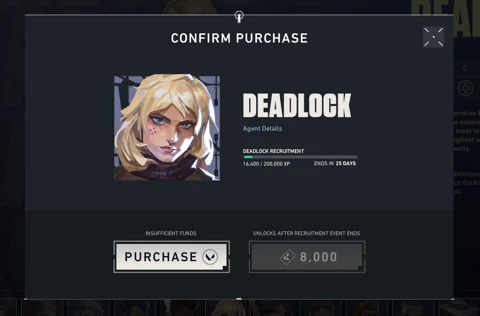 Valorant Patch 7.00 Agent Updates
Next up is the small, but somewhat significant agent updates. These updates are primarily fixes and in a way can be accounted as "Agent Bugfixes".
Chambers (E) Rendezvous, will now interrupt the teleport if he is "Suppressed" mid animation
Yoru's (E) Gatecrash will also interrupt the teleport if he is "Suppressed" mid-animation.
Omen's (X) From the Shadows will cancel the teleport if he is "Suppressed" while forming (prep time).
Cypher's (E) Spycam will not be placeable anymore on the rotating doors at Lotus Map.
There was an issue, that is now fixed, with Sage's (C) Barrier Orb which would at times rotate multiple times from a single click when placed.
Another issue fixed is the one where Cypher couldn't pick up his (Q) Cyber Cage during Buy Time.
Killjoy's (Q) Alarmbot could be destroyed from a further down distance than intended with her (C) Boom Bot, but that won't be happening anymore.
Last but not least, is the FPS drop when Reyna was healing with (Q) Devour.
The Progression System Valorant Update

This is the major update regarding the 7.00 patch. It includes new daily rewards that will now reward you Kingdom Credits. Those will later be able to be spent on accessories, Agents, and Agent Gear.
You can also spend your Kingdom Credits on previous Battle Pass accessories such as:
Player Cards
Sprays
Titles
Gun Buddies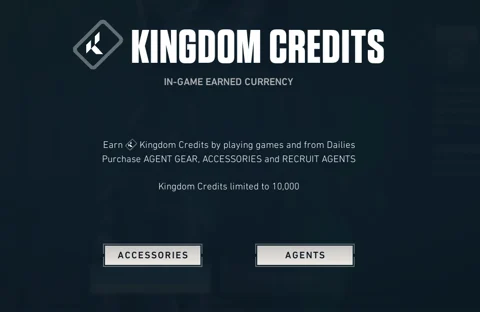 The Agent Store is now updated together with its Agent recruitment process. As we mentioned before for Deadlock, you can now use Kingdom Credits to unlock your locked Agents, in addition to the option to spend Recruitment Tokens & Valorant Points.
Team Deathmatch Game Mode
The last update for this patch is the newest game mode with is the TDM. The difference between the normal Deathmatch and the new one is that this one is a Team one. It's a 5 vs 5 game mode that has: No Economy, 1.5sec Respawn Time, and Three new Maps.
The players are already satisfied with the new game mode after only a couple of days since its release. This patch note was a long-awaited one, and the player base was itching for a new Agent to be added to the pool.

For more content:
This article contains affiliate links as indicated by the shopping cart icon. Please read the article carefully before clicking any links.