With Valorant's youngest age group growing in numbers, it's important to ensure the environment and their experience is safe for their well-being.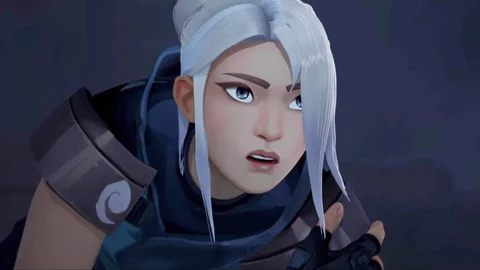 Gaming is the most popular hobby for teenagers and it's with a reason. It is our duty to protect the younger ones from unwanted situations, sights, and words. This is a guide to making Valorant as safe as possible for minors.
Making Valorant Safe For Kids
Riot has optimized Valorant to be available and safe for all legal generations that can play the game. In this article, we will show you a couple of quick & easy steps with which you can make sure we're getting the safest version of the game.
The first thing you want to do is to check out our guide on How To Turn Off Blood in Valorant. While this game is about shooting, there is no need to see blood, so following this short guide will help you turn it off.
Next up is disabling two other options which can be found in the same settings menu, and are:
Show Mature Content - Disable
Show Corpses - Disable
Show Blood - Disable

The Mature Content option will disable any content that is only suitable for Adults. It will filter out certain words, and make sure in-game content is filtered out well. The Show Corpses setting is also helpful as it will not show corpses after an Agent is downed, but will instead show a circle showing where the Agent was downed.
#BuildTheWorld: Skye teaches woodworking classes to the other Agents between missions

— VALORANT (@PlayVALORANT) June 19, 2023
Disable Voice Chat
While communicating is vital for kids to develop those skills as early as possible, there are situations where it can have the opposite effect. Valorant tends to be a toxic environment and most players end up muting a couple of players each game for those reasons.
To avoid these confrontations and situations, and mitigate unwanted encounters with toxic people, the simplest thing to do is to mute the Audio coming from the other players.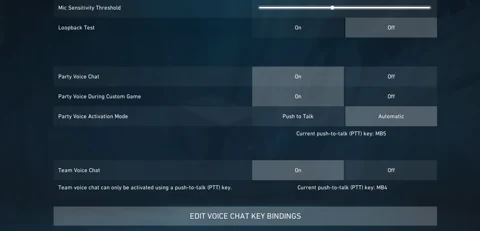 To disable voice chat, go to:
Settings

then go to Audio and Voice Chat on the same page
On the bottom side of the screen, there is a Team Voice Chat option
To the right of it, click on "OFF"
This will make sure everyone that's not in a party with the player, will not be able to talk to him. So in our case, the kid will only hear his friends that he is in a party with.

For more content:
This article contains affiliate links as indicated by the shopping cart icon. Please read the article carefully before clicking any links.