FURIA Esports was the only team that could knock LOUD out of the Top 2 seeds, sadly they needed to win all their remaining games.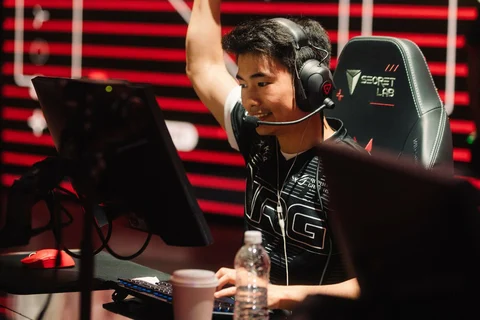 The deadline for teams to clutch it out and earn themselves a spot for the VCT Americas League playoffs is almost over, with only two matches per team left to be played in the regular season.
FURIA Esports was looking to make a final push for a top 2 finish, which would see them bypass the Upper Bracket Quarterfinals and qualify directly into the semifinals.
While they can still try and catch Cloud9 for the second seed, NRG made sure LOUD officially cemented themselves in the top spots by bringing FURIA down, giving them their third defeat of the season.
NRG Chases Playoffs Dream With Clutch FURIA Victory
FURIA, who came into this week with a 4-2 record, was looking to stand out from the pack while maintaining their hopes to bring down Cloud9 from that coveted second spot.
Sadly for them, they ran into an on-fire FNS, with his clutch callouts helping NRG secure key rounds across the three tightly contested maps between both sides.
At times it seemed to be a man against the entirety of NRG: Douglas "dgzin" Silva. The Brazilian managed an impressive 61 kills and 14 First Kills for his team.
A quick 5-0 lead for @NRGgg! #VCTAmericas

https://t.co/Etrp5cZHTV pic.twitter.com/Y5GWjBQmKA

— VALORANT Esports NA (@valesports_na) May 8, 2023
In the end, there was no gas left in the tank for FURIA Esports to try and secure a third map win that would keep their dreams alive. As for NRG, they secured a clutch win that puts them 4-3 in the standings, joining the likes of Leviatán and FURIA themselves.
Now, NRG will have to play LOUD and Evil Geniuses to close out their regular season. On the other hand, FURIA is due to face 100 Thieves and Sentinels.

For more content: