The Game Changers finals promise exhilarating fun for Valorant fans, if you want to keep tabs on results, we got you covered!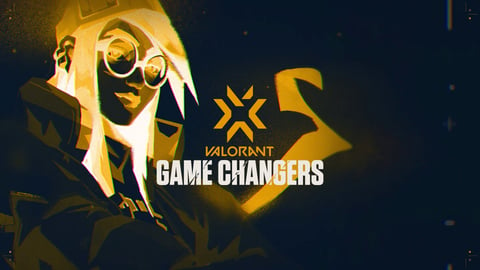 Riot Games has done an outstanding job providing women and marginalized groups with an avenue to showcase their talents in Valorant at a professional level, with the Game Changers circuit being a resounding success that should be replicated by other esports. Sure, it's had some controversies along the way, but the positives outweigh the negatives.
With the 2022 Game Changers Championship happening in Berlin, the top 8 players from across the world are competing for a hefty chunk of the $500k prize pool. The event includes the likes of Cloud9 White, G2 Gozen, FENNEL Female, X10 Sapphire, and more.
If you want a primer with all the information you need about the event, including full teams, where to watch it, and more, we got you covered right here! However, in this article, we'll be helping you keep tabs on the day to day of the event moving forward.
VCT 2022 Game Changers Championship - Results
We'll be updating this article as results keep on piling, check back every so often so you can see who's coming out on top!

Day 1
Upper Bracket Quarterfinals
Cloud9 White 2-0 KRÜ Fem

G2 Gozen 2-0 X10 Sapphire
Upper Bracket Semifinals

Cloud9 White 1-2 G2 Gozen

Day 2
Guild X 1-2 Shopify Rebellion GC

FENNEL Female 0-2 Team Liquid Brazil
And that's it! Which team will end up coming out on top? Only time will tell. As always, stick around to be fully informed about Game Changers and the Valorant Champions Tour as a whole moving forward.
For more content, check out the following: