Forget about Bill Clinton Kid for a second, as the Valorant community took home four awards at The Game Awards.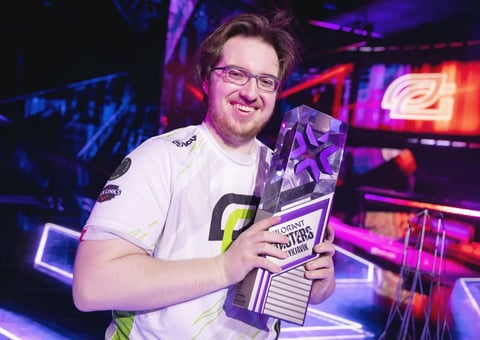 Say what you want about The Game Awards, but seeing the esports scene get some recognition is always a nice thing! Especially if we're talking about Valorant, Riot Games' tactical shooter who had a fantastic evening at the event!
Why? Well, it turns out the game took home a massive award, with two players/coaches and even an organization also being celebrated for their achievements within the community this year. The first and biggest one is Valorant taking home the Best Esports award, beating some heavy hitters like DOTA 2, League of Legends, Rocket League, and of course, CS:GO.
This comes of the back of an incredible year all around, with amazing international events spread throughout 2022 and engaging storylines developing both within each region and on a broader scale, with everything culminating in a last showdown between Brazil's LOUD and OpTic Gaming.
Speaking of both LOUD and OpTic, they also had something to cheer for during the event. First off, LOUD won best esports organization of the year, beating the LA Thieves from Call of Duty, Gen.G from League of Legends, FaZe Clan from CS:GO, and DarkZero Esports from Apex Legends.
Their coach, who is now on MIBR, Matheus "bzkA" Tarasconi, won Best Esports Coach as well. Finally, on the OpTic side of things, El Diablo, Jaccob "Yay" Whiteaker won Best Esports Athlete. A controversial choice considering he was up against two titans of both CS:GO and LoL - Oleksandr "s1mple" Kostyliev and Lee "Faker" Sang-hyeok respectively.

Sadly, despite all of that, Valorant Champions lost to League of Legends World's in the Best Esports event category. Regardless, it seems it was a Riot sweep!

Congratulations to all the winners.
For more content: