The Oni 2.0 skins are all but confirmed, and here's everything we know about them coming to Valorant.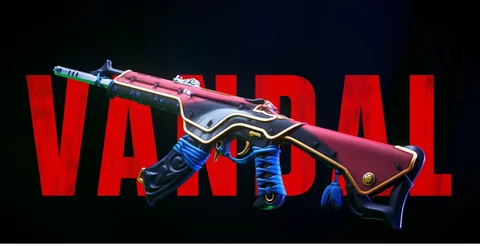 Oni is one of the most iconic Valorant skin collections. Similar to Glitchpop, Elderflame, or Reaver, they are for lack of a better term, built differently.
Unlike other collections that have garnered such success, an Oni 2.0 was always due, especially since last collection missed out on a weapon that the vast majority of players wanted to see get the coveted Oni treatment - the Vandal.
Well, multiple leaks spoiled the surprise that Oni 2.0 was happening almost guaranteed, and now, Riot Games has officially released our first look at the Japanese-themed collection taking over the in-game store in a few weeks.
Valorant Oni 2.0 Collection - Release Date
The bundle will launch alongside Episode 6 Act 2, which is scheduled to arrive on March 7. When that happens, the Oni 2.0 bundle will be in the featured section of the in-game Valorant shop for a few weeks before it disappears.
When that happens the only way you'll be able to get your hands on these weapons is either via the daily rotator or, if you're lucky, the Night Market.
Carve a path of chaos and corruption with the return of Oni - LOCK//IN with Oni starting in EP_06 // ACTII. pic.twitter.com/8AApEhb6kX

— VALORANT (@PlayVALORANT) February 27, 2023
The featured weapons this time around include:
Oni Vandal | #VALORANT pic.twitter.com/dp9HBkLT3a

— Mike | Valorant Leaks & News (@ValorLeaks) March 6, 2023
Another thing that'll excite fans is undoubtedly the introduction of a new katana melee weapon. It's not based on any other sword-like melees we've had before and it looks quite stunning, take a look at it down below: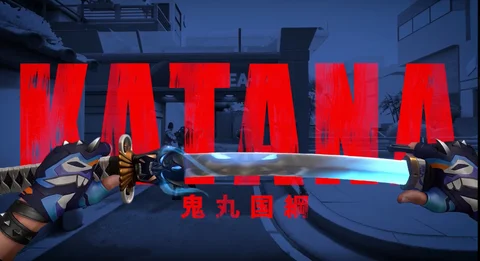 Onimaru Kunitsuna | #VALORANT pic.twitter.com/6NLWxMKEQ0

— Mike | Valorant Leaks & News (@ValorLeaks) March 6, 2023
Oni 2.0 Collection - Cost
The full Oni 2.0 bundle will cost 7100 VP. It's a staggering price but, as people been pointing out for months, Riot seems to be in the business of upping the cost of premier bundles.

If you're only interested in the Katana, well, also bad news as it's one of the most expensive cosmetics in the game: 5350VP.
For more content: