Want to know if it's your internet or the servers that are bugging you while trying to play Valorant? We got you covered.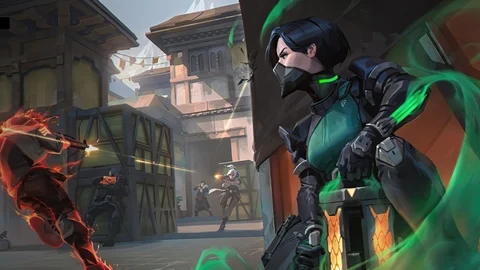 Trying to play some Valorant only to find out that the game is going through scheduled maintenance or another kind of issues is annoying. Especially if there's a big new update like Episode 6 Act 3.
While sometimes it seems to be an unexpected issue, like the servers going down to fix some big bug or something similar, usually, it's also scheduled maintenance.
Valorant Maintenance Schedule
You can check the current messages from the dev team via the official Valorant Service Status website right here.
Whenever there is a planned maintenance, the message will usually pop here. Sometimes it can be an unexpected maintenance so you won't have a lot of time to see if the servers will be going down or not.
In this case, there's planned maintenance that will take place from 6:00 PM PT to 7:30 PM PT. Meaning the game will be unavailable for a total of 90 minutes.
Don't worry if this took you by surprise as we're sure it was the same thing with almost every Valorant gamer trying to start their Episode 6 Act 3 Battle Pass grind as soon as possible.
With all that being said, we highly recommend you keep this page bookmarked as every time there is a scheduled maintenance that will occur in Valorant we'll be updating it as soon as we possibly can!
And that's it! Will you be grinding this Act's battle pass, trying to get a better rank than previous seasons? Let us on know by going to our Instagram page down below!

For more content: