With the arrival of a new Episode and Act we also got a fresh battle pass for Valorant players to grind.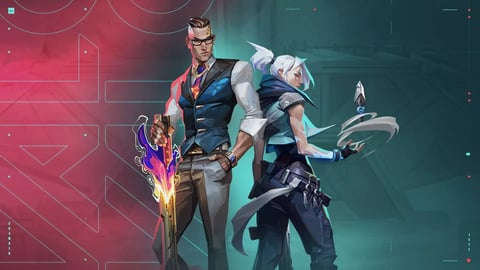 Valorant Episode 6 Act 3 is almost upon us, and we can finally see everything the battle pass has to offer this time around!
Of course, on top of your usual assortment of tiers featuring cosmetics such as Gun Buddies, Sprays, Player Cards, and more, the big and most enticing aspect of are the new weapon skins featured in it.
This new Act will bring us plenty of new stuff, including the return of a revamped Bind, an incredible Arcade-themed skinline, and much more!
So, without further ado, let's dive deep into what the battle pass will offer.
Valorant Episode 6 Act 3 Battle Pass: All Skins & Release Date
The battle pass comes with a total of three skin collections: Monstrocity, Bound, and Moondash. Only the second one comes with a Melee this time. The entire battle pass will be released on April 25, when Episode 6 Act 3 kicks off.
Thanks to the ever reliable ValorLeaks, we got a full look at all of them. Check them out down below.
Monstrocity Skins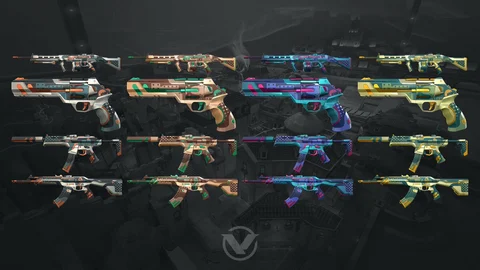 Moondash Skins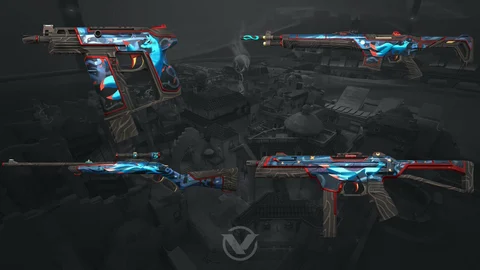 Frenzy
Guardian
Marshal
Stinger
Bound Skins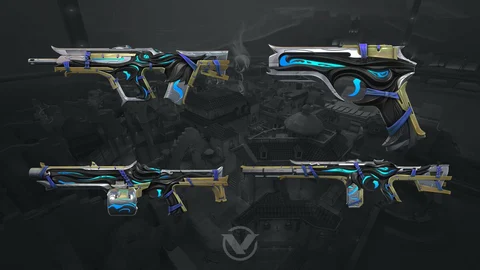 Bulldog
Sheriff
Judge
Phantom
Bound Melee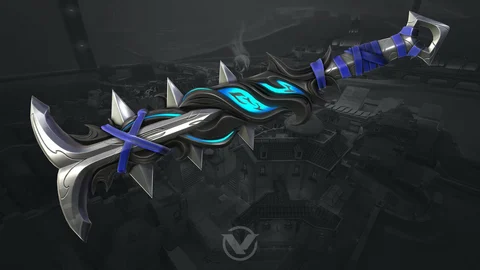 Player Cards & Gun Buddies

Thanks to ValorLeaks we also have a look at other cosmetics that will be part of the Episode 6 Act 3 Battle Pass.
Episode 6 Act 3 Battlepass Playercards, Sprays, and Gunbuddys | #VALORANT pic.twitter.com/dKZHem5taf

— Mike | Valorant Leaks & News (@ValorLeaks) April 22, 2023
Valorant Episode 6 Act 3 Battle Pass: Cost
As always, the Battle Pass will have a cost of 1000 VP (Valorant Points). Much cheaper than regular skin bundles! Will you be getting it?

For more content: