Excitement is in the air with the VCT Americas Super Week. Here's everything you need to know about it!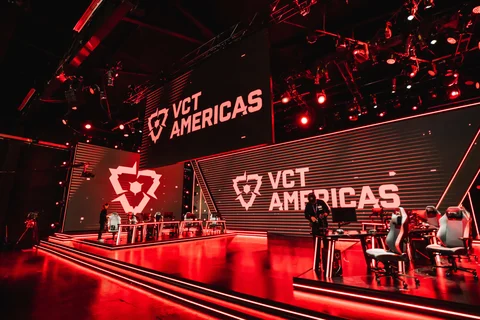 The VCT Americas International League might reach a pivotal point, as the super week could become a decisive week for plenty of teams, marking the course for the rest of their season.
If you're unaware, the super week will be a massive event in the VCT Americas League, in which all 10 teams will play two matches, so if they can get a good run going, it'll set them up for success looking forward to Masters Tokyo.
VCT Americas League - Super Week Schedule & Results
The schedule is jam-packed with amazing matches, with highlights including seeing how Sentinels performs without star player Tyson "TenZ" Ngo, and much more. If you want to see all results and standings for the league we got a dedicated page for it, but to help you track down all results for the super week, we have this special page!
April 21
LOUD vs Sentinels
Leviatán vs MiBR
April 22
KRU Esports vs 100 Thieves
Evil Geniuses vs FURIA Esports
April 23
NRG vs Cloud9
MiBR vs Sentinels
April 24
Leviatán vs 100 Thieves
Evil Geniuses vs LOUD
April 25
Cloud9 vs FURIA Esports
NRG vs KRU Esports
It'll be interesting to see who comes out stronger on the other side of the super week! Especially since it essentially marks the halfway point of the regular reason.
Remember that for VCT Americas, the top three teams will qualify for Valorant Masters and Champions, with the rest having to go through the Last Chance Qualifier.

For more content: