After a complicated week, TenZ will finally get some time to rest amid injuries and lack of cohesion with the rest of the Sentinels squad.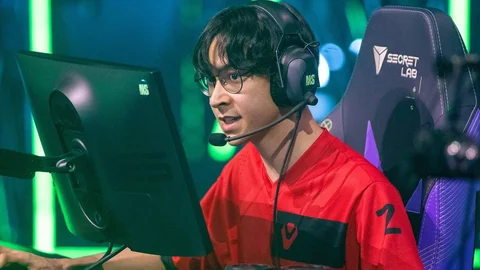 The Sentinels squad is going through some tough times at the moment, they currently have a negative record in the VCT Americas League (1-2), and adding to the disappointing LOCK//IN outing (they lost in their first match against Fnatic), some massive coaching staff changes were made to try and steer the ship in the right direction.
On top of that, star player Tyson "TenZ" Ngo has been dealing with injuries and sickness, with 100 Thieves creator and fiancé Kyedae confirming he had a joint infection in his left hand.
TenZ To Take A Break From Valorant Amid Injury
Playing through injury against Leviatán in a losing effort, it would later be revealed that he's also dealing with COVID-19. For this reason, Sentinels' head coach, Adam Kaplan, announced that TenZ would be given a rest as visa issues for the sixth member of the team, Marved, have been resolved.
Competitive update from Coach @itskaplan pic.twitter.com/TIjkUXpzUJ

— Sentinels (@Sentinels) April 18, 2023
Our boy Tyson (TenZ) ... not feeling so good. His finger's injured, he's got COVID, so we're gonna give him a week to chill. Luckily, we have a world champion for a sub. We're gonna bring Marved in, practicing with him this week, and play our superweek matches with him
The super week is a stacked event in which all 10 teams of the VCT Americas League will play two matches, compared to the usual single bout they have to play each week.
In the case of Sentinels, they'll be playing Brazilian powerhouse LOUD on April 21, and MiBR on the 23. It'll be interesting to see their performance with Marved and whether TenZ can regain his spot back on the team the following week.
For more content: