After the Fracture rework and other balance changes got leaked, Riot Games went ahead will all for the live servers of Valorant, making this a juicy update.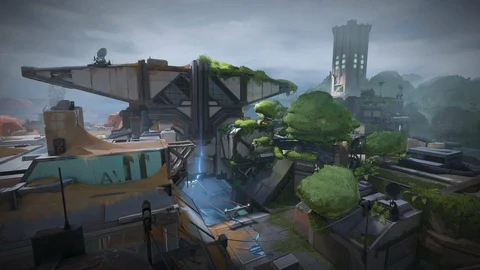 Valorant Patch 5.07 has plenty of stuff coming for fans of Riot Games' tactical shooter, with the most exciting bit being the highly awaited Fracture rework - one that got leaked a few weeks ago.
That isn't the only thing you can expect from the patch, which also brings some balance changes to characters like Reyna, Yoru, KAY/O, and Skye.
There's plenty of stuff to dig through so let's go on right ahead with key details about patch 5.07.
Valorant Patch 5.07 Agent Balance Changes
KAY/O
Max duration of right click flash decreased from 2s -> 1.25s
Max duration of left click flash increased 2s -> 2.25s
Unequip Delay out of both flashes decreased .6s -> .85s (this is not being tested in PBE)
Skye
Max flash duration of Skye's Guiding Light now goes from 1.25s to 2.25s over a .75s charge up (after casted)
Bird can no longer be shot and destroyed
New VFX, UI, and sounds added to go along with Skye's changes
Unequip Delay out of Guiding Light has been increased from .75s -> .85s (this is not being tested in PBE)
Yoru
Flash duration increased from 1.5s -> 1.75s
Visual in 3rd person for flashed players render behind the person's head once it starts to fade
Window increased for awarding assists on flashes/nearsights/concusses from 1s -> 3s
Reyna
All these changes are directed towards her Leer ability.

Near-sight windup has been increased from .6s -> .4s
Infinite range on Leer
Near-sight unequip delay has been decreased from .7 -> .5
Leer duration decreased 2.6s -> 2.0s
Fracture Rework
We have a dedicated article to all Fracture changes you need to know, but for a sneak peek take a look at the video down below:
The new Fracture update is out!

This patch also has changes for Reyna, KAY/O, Yoru and Skye pic.twitter.com/GXbMvcaCws

— Esports (@esports) October 4, 2022
Progression Updates
The following are some quality of life changes introduced with this update:
Can now mark Favorites in Collection: These Favorites will persist for your account until you change them and allow you to filter down to the items that represent your style best.
Weapon skins
Player Cards
Sprays
Gun Buddies
Account Level Borders
Added ability to equip a "Random Favorite" for every weapon type. Equipping this particular weapon will make it so that in each game you play, you get one of your favorite weapons (along with one of the variants you own) at random each time you enter a match.
Added the ability to filter your Collection
Weapon Skins
Favorites / Non-Favorites
Owned / Unowned
Tiers

Player Cards, Sprays, Gun Buddies, Level Borders
Favorites / Non-Favorites
Owned / Unowned
For full patch notes and bug fixes check out Riot's official breakdown.
For more content: