With a couple of updates and upgrades to the Riot Vanguard, a lot of players experienced issues concerning the error code VAN 9003. Here's how you can fix it.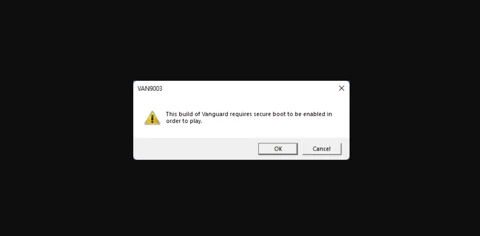 What Is VAN 9003 Error Code
The 9xxx Error Codes are the error's that are happening lately to a lot of players and are much more difficult in terms of fixing. Trusted Platform Module (TPM) & Secure Boot are the security technologies that allow our Operating System (Windows 11) to boot programs with a higher standard of trust and safety.
In these cases, Riot Vanguard requires both to be running smoothly before recognizing a system's trusted state. If both of these features are disabled in Windows 11, Valorant won't be able to launch and you will get the error message shown above.
How To Fix VAN 9005 Error Code Valorant
Before doing anything, visit this article Valorant This Version of Vanguard Requires Secure Boot - How To Fix and if that doesn't work, then come back here.
The very first thing that you want to do is to check if your system supports TPM 2.0.
Does My System Support UEFI Mode & TMP 2.0?
To check if your PC supports UEFI do this:
Press your Windows Key
Afterwards type in: msinfo32 and click Enter
Once the System Information Window Opens up, click on System Summary which is located on the left panel
Scroll down, and look for the Bios Mode & verify that the Value on the right is "UEFI" as shown in the picture below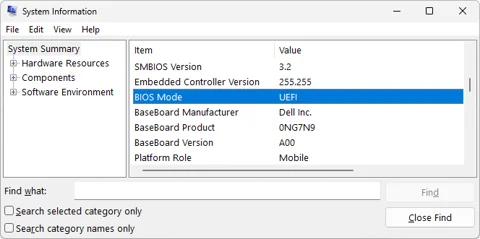 Now onto TPM 2.0:
Similar to before, click on the Windows Key
Type tpm.msc and click Enter
Whether TPM is supported or not, you will get a window with the information
If it's not compatible you will get the warning message shown below

If it is supported you will get the screen shown below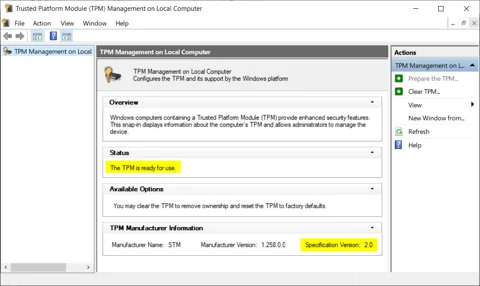 How To Change to UEFI Mode & How To Enable TPM 2.0
In case the UEFI isn't active and TPM 2.0 isn't enabled our next step would be to fix that. These two features are crucial if you want Vanguard to be fully working, and without Riot Vanguard, Valorant cannot be launched.
The next steps would require you to have some basic knowledge about BIOS settings in your PC, and every brand has its own BIOS interface.
The most usual way to enter BIOS settings is:
Restart your PC
Wait for the message that says "Hold XX key to Open BIOS"
The most common hotkeys for that are F1, F2, F10, F12, Del, or Esc
Once you see it/know it, spam that hotkey till the next screen appears
This should lead you to the BIOS Menu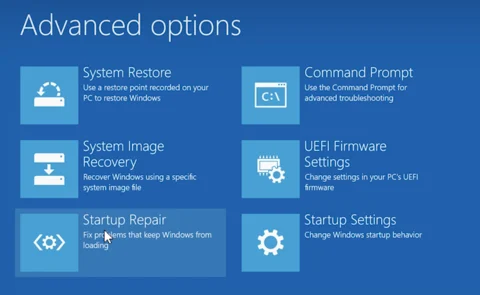 To enable TPM 2.0, the most convenient way would be to follow your PC manufacturer's guide, and these are the most common ones:
In case you can't find yours, you can google it, or open your brand's official website.
How To Enable Secure Boot Valorant
Secure Boot is also needed if you wish to run Valorant without this Error Code. We have a separate article dedicated only to Secure Boot, so check it out:
You have everything you need about Secure Boot there, and it's explained step-by-step.

For more content: