Diamond is the third-highest rank tier in Valorant. But how good actually are the players who represent this tier? Can they compete in the pro scene right now? Or do they still have some "homework" to do?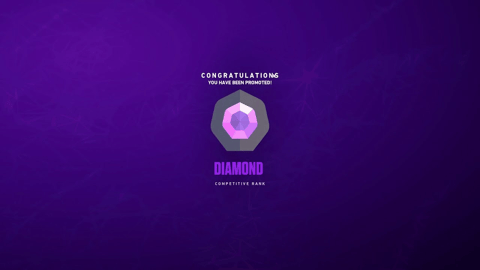 Diamond is a rank tier that only about 10% of all Valorant players can boast about and is located between Platinum and Ascendant. The distribution of ranks in Diamond is as follows:
| | | |
| --- | --- | --- |
| Rank | Top % of all players | % of all players in this rank |
| Diamond 1 | 15.4% | 4.3% |
| Diamond 2 | 11.1% | 3.3% |
| Diamond 3 | 7.8% | 2.5% |
But well, these are just number, they don't really say much about what it really means to be a Diamond player. What can we actually expect from the players who obtain a third-highest rank tier in the Valorant ranking system?
How Good is Diamond Rank in Valorant?
If you manage to reach Diamond, you are much better than about 95% of the entire player base. What does that mean in practice? Well, if you would find yourself in a room with 95 Valorant players, you would statically beat 95 of them. And that is obviously an outstanding result.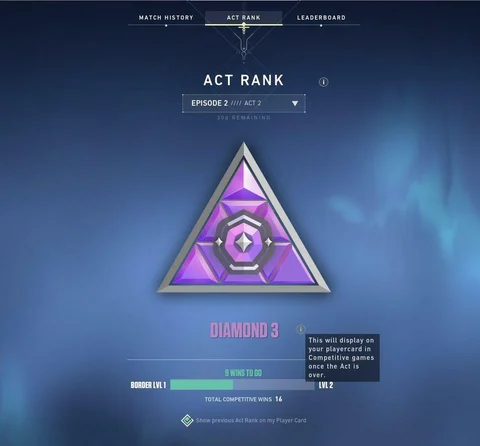 Diamond contains players with some very high skills. But is it the VCT level yet? Well, we would say that some individuals from this rank tier could easily look for a team and try to improve to later compete in official tournaments. Moreover, at the Diamond tier (especially Diamond 3), you can also expect to start queuing into some pro players in your ranked games.
How Many Hours Do You Need To Achieve Diamond?
This rank contains some really dedicated players. We would say that the safe number for the majority of the player base to reach the Diamond tier would be 1000 hours.
Of course, there are also some experienced individuals who spent a big part of their lives on playing FPS games like Counter-Strike, and this process might be faster for them. But still, it's a pretty hard rank to get, and you wouldn't believe how many players are hardstucking in Platinum 3 trying to get to Diamond with +10 RR gains.
Ways To Improve From Diamond Rank in Valorant
Diamond is a rank where everyone knows the basics of the game, metagame, lineups and all that kind of stuff. Like, these are players who could even try their hand at VCT, and after all, it's the fourth-highest rank tier in Valorant. That said, the games here are very often lost by tiny mistakes that are very hard to spot.
Here are some tips to help you get out of Diamond and join the Immortal club:
And that will be it for our guide on the Diamond Rank in Valorant! Make sure to also check out our other articles to help you get better at the game in our Guides section.