Account-level represents your experience and playing time in the game. In this article you will figure out how to hide your account level, and what is the most common reason people are doing this.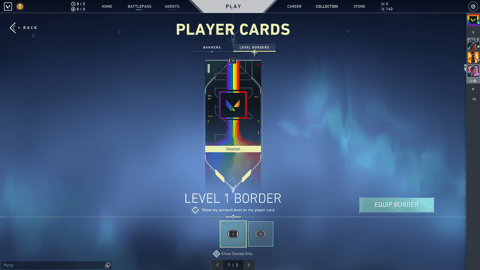 In almost any multiplayer game, your account has some sort of way to display your experience in the game. In Valorant, your account level is the "measurement" of how much playtime you have in the game. This feature was initially launched with patch 3.0 as a way to reward loyal players and display their commitment and playing time in Valorant. Shortly after releasing the patch updates, rampant toxicity was visible in the pubs since people could check other players' Account Levels.
Account levels are fully backfilled! Your account level is now based on how much you've played #VALORANT since launch. It's cool seeing all the account level posts, I'm glad we could backfill the progression team made a big push to get that into the system.

— EvrMoar (@RiotEvrMoar) July 7, 2021
In August 2021, in a Valorant Dev AMA session, the community brought this topic up, and the Valorant senior producer stated :
We've seen the feedback on account levels sometimes used as fuel to be toxic to another player (be it their rank-to-level ratio, or something else). We hear you and we're working on it right now (along with some other minor improvements to Account Leveling). It'll take a couple of patches to wrap development and release the change, but we intend that those of you who don't wish to share your Account Level can obscure it.
- Naoise Creaven , Senior Producer
To give you a broader explanation of the issue, it was a double-edged sword, where people could showcase how much they've played the game but could also be criticized for having such a high level but had a poor performance in a particular game. In another scenario, a very high KDA player with a low account level could also be associated with smurfing and would be instantly blamed in either team or all chat for his toxic behavior.
To summarize, we all have games where we are playing our A-game and games where we just play poorly. Toxic behavior is something no one should experience since the point of gaming is to have an enjoyable and relaxing session. The thing we want the least is to have a toxic environment, and we should aim to do anything we can to minimize its effect.
Hiding your account level can be done by :
Clicking the "Collection" menu
Then on to "Player Cards"
Go to "Level Borders" next to "Banners"
Untick the "Show my account level on my player card" as shown below in the picture
Boom. You've done it.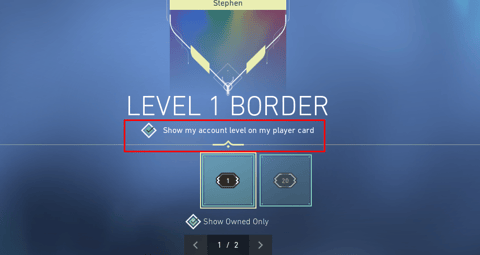 It's important to note that hiding your account level won't impact your matchmaking experience. Players often check the players they play with/against and check their level to know what to expect from them. You can always go back to this menu and enable the option if you want to show your Account Level again.