They are breaking records, and having one of the most hype-filled games in the LCQ's on the road to the Champions. How do they stand on the Power Ranking table?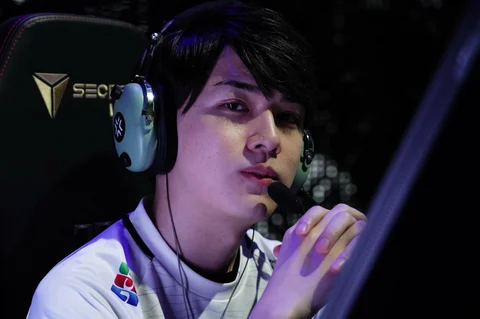 Power Rankings can be good determinants of how good and on form a team currently is. This one will be based purely on stats.
Last Chance Qualifiers Pacific 2023: Who Are The Best Teams?
We are approaching the last days of the LCQ Pacific, and in a short time, we will know who will pack their bags and go to Los Angeles to compete for the Champions 2023 Title.
Pacific Last Chance Qualifier Power Rankings
.@Dep_ow just broke the kill record on LAN with 42 kills.

He delivered the winning kills in round 40 too.@zetadivision needed a savior, the child of god answered the call. #LCQPacific pic.twitter.com/rOodgOWN3m

— VCT Pacific @ LCQ (@vctpacific) July 20, 2023
7. DetonatioN FocusMe
With less than a year of playing time, and a not so stacked roster, DetonatioN is the weakest team in this qualifier's Power Rankings. They finished last place in their VCT Pacific League and got eliminated in the Round 1 single-elimination match.
6. Global Esports
Being the team with the one the higher average age among the players didn't contribute well in their performance before and during this LCQ. They finished 8th in their league and had to make a player swap just before the LCQ started. In their only match played in this LCQ they finished both maps 13-10 but fell short to RRQ in the Quarter Finals.
5. Talon Esports
Finishing 9th in their league didn't promise much for Talon coming into the LCQ's. They started off hot 2-0'ing DetonatioN FM in a stomping fashion. In their next match, they had a super tight Bo3 versus Gen G, but lost it on the Decider. Overall they had a solid performance and we could expect more from them next season.
4. Rex Regum Qeon
There's very little difference between the 3rd and 4th place. RRQ were a part of the historic 40 round Map, in their game versus ZETA. The record-breaking game was one of RRQ's best performances this season and they could easily be in the top-3 of this Power Ranking.
GIGACHAD CLUTCH FROM @rrq2ge!! #LCQPacific

https://t.co/h4MPtwXkRl pic.twitter.com/kMdRuvYiIT

— VCT Pacific @ LCQ (@vctpacific) July 21, 2023
3. Gen.G Esports
RRQ's overall performance and power structure were better than Gen. G's in this LCQ, but their luck in the brackets and being still in the fight for the spot gives them third place. Gen.G finished 4th in the League and was the team is the team that is expected to have a good shot at the slot in this LCQ.
Playing in front of the home crowd, attempting to bring the golden waves to the Grand Finals.

Hear @GenG roar at today's best-of-five knockouts! #LCQPacific pic.twitter.com/qAjvkivAWs

— VCT Pacific @ LCQ (@vctpacific) July 22, 2023
2. Team Secret
Secret are a powerhouse in the LCQ, and if it wasn't for their game versus ZETA, they would be in the pole position for the Champions 2023 slot. They finished 5th in their league behind Gen.G and in this LCQ they are performing well and could have a good chance in the grand finals if they get their W vs Gen.G.
New prediction from @victoriacheng, she predicts it can be a quick @teamsecret 3-0 sweep!

— VCT Pacific @ LCQ (@vctpacific) July 22, 2023
1. ZETA DIVISION
Uncomparable and indisputable. ZETA are the big boys in this LCQ, and no one has performed even slightly as they did in the qualifier. Their record-breaking W vs RRQ, and Dep's Lan Kill record, prove how ready and on fire they currently are. They are currently in the Grand Finals and are expected to be the next team that will pack their bags and join the others in Los Angeles in August.
#ZETAWIN

They take down Team Secret in Fracture with the 13-7 win and move forward to the #LCQPacific Grand Finals! pic.twitter.com/heIJBmD7Q0

— VCT Pacific @ LCQ (@vctpacific) July 21, 2023

For more VCT content: