Franchising in competitive games is a term studied a lot in recent years after Overwatch's system. In this article we will go in depth about what this means for the Valorant Competitive Scene, and how it will work.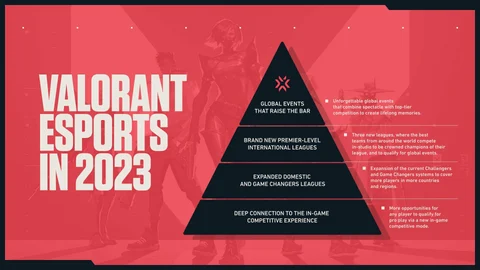 The competitive scene in Valorant has been booming and all so popular ever since its release. In order to keep up with its competitors and have a high spirit competition going on, Riot has announced it will shift from the current pseudo-open to a pseudo-franchise circuit in 2023.
Pseudo-Franchising In Valorant
This type of competitive scene isn't something we're unfamiliar with, as Overwatch has had this system for years. What this means for the current pro teams is that they will enter a stipend system similar to the one at LCS on League Of legends. Riot will dish out financial support to a certain amount of teams in return for their partnership with them. After they enter the partnership system, they will compete in the upcoming Tournaments that will be a part of this system. If you're looking for something similar IRL to this system, think of UEFA's football approach with the European competitions, but worldwide. We are not sure yet of the pros and cons of this system, but Riot hopes for a healthy ecosystem of the competitive scene, where the teams will be durable and the scene will grow.
Riot not franchising Valorant is a W

But curious to see what teams will be left out of this "partnership" model for the Leagues and hope there's a relegation system so teams still have a chance to rise and fall

— Jake Lucky (@JakeSucky) April 28, 2022
An International League

It's good to note that this will not be a fully franchised model but a pseudo one, where pro teams won't have their hands tied. With this model comes a very competitive International League that's planned to be super exciting given the effort that will be invested in it.
The partnership system will have three Leagues split into these regions:
North America, Latin America, including Brasil.
Europe including Turkey, Russia, and the MENA countries (Middle Eastern).
Southeast Asia, including Korea and Oceania.
Riot has already contacted selected teams from each region and is said to finish terms and contracts before July. The leagues will all be Lan with a crowd and massive content creation that participating teams will have due to their partnership ties with Valorant and Riot.

Regional Growth
Apart from the all-exclusive International league where the best teams will play, a domestic, regional one is set to take care of the upcoming stars. Valorant needs a constant influx of young superstars that will have their chance to show what they got to keep the player ecosystem alive. This is something other game developers have been heavily criticized for, and Riot has taken a note in their book. These leagues are set to be integrated into a new ingame tournament mode, where anyone will be able to form teams to qualify for the included leagues.
A system similar to this usually looks like something that will leave out the third-party organizers. Nothing is sure yet whether Riot will cooperate with organizers, but what is known is that there will be off-season windows where third-party organizers can host tournaments. These tournaments can benefit the teams as they will probably use that window to rebuild their squad, and offseason tournaments are a great way to build their team chemistry.
We are all eager to see whether this system will boost Valorant's scene even more. To not miss on news as important as these, make sure to check our News Section, where news like these will be published exclusively.