Valorant was officially released back on June 2nd, 2020. Since then, the Valorant player count and community have been increasing steadily. And it seems like there's no stop to this flow.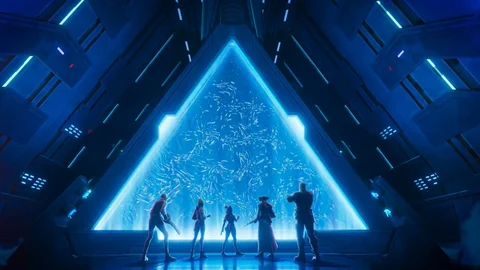 When Valorant was released, everyone compared the game to CS:GO. This led to the belief that the game would flop under the popular FPS games. But on the contrary, Valorant's player base has been increasing steadily. So let's take a look at Valorant's player count in 2022!
How many Active Players are in Valorant 2022? Player Count
So far in 2022, Valorant's player count averages around 15,610,440 players, with the player base's monthly increase of around 200K players, according to activeplayer.io. And if you think that these players aren't active, don't worry because there are approximately 1,5 million daily active Valorant players as of Episode 4 Act 3.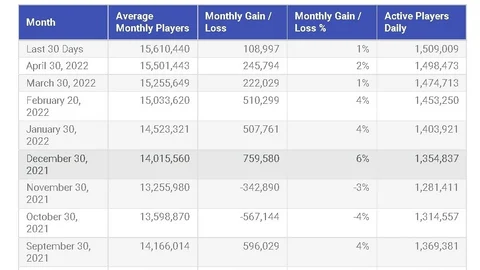 Compared to some of Valorant's previous months, we can even notice the player base has been increasing by around 2%-4%. With the player count in millions, some are left asking: how does it compare to other popular games?
Valorant Comparison to Other Popular Games
Since a lot of people are comparing Valorant to CS:GO, some are just left to wonder which one's more popular. So, we'll take a look at Valorant and CS:GO's player counts and Twitch viewership. We'll also compare them with other popular titles such as Overwatch and Fortnite. This is so you can have a much better understanding of Valorant's overall popularity. All gathered data is from activeplayer.io and twitchtracker.com.
| | | |
| --- | --- | --- |
| Game | Average Monthly Player Count | Average Twitch Viewers |
| Valorant | 15,610,440 | 137,797 |
| CS:GO | 34,950,553 | 136,641 |
| Overwatch | 7,236,022 | 12,398 |
| Fortnite | 269,155,466 | 78,091 |
When it comes to active players, CS:GO absolutely dominates Valorant, with Fortnite being an absolute unit and Overwatch failing expectations. And it seems like these games' Twitch viewership averages around the same, with players preferring that shiny Vandal on Twitch than in-game.
Is Valorant Going To Stay Relevant?
With all these numbers and comparisons, some are left wondering about Valorant's popularity going forwards in the future. And that's an easy question to answer: Valorant will continue to stay popular. From the game's initial release, there were around 15 million players, then that number declined to 13 million. But as of late, that number's been increasing reaching that 15 million mark again. With all the new content added in-game and their VCT esports plans, everything's set in motion for Valorant's future success.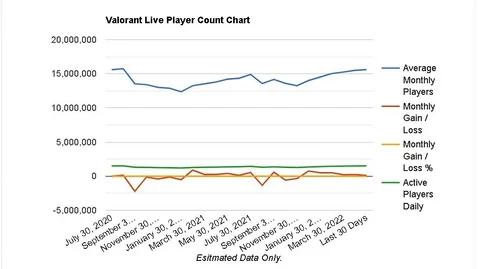 Why does the player count and relevancy matter? Well, the game depends on its running on that, meaning more players=more content. So with this huge amount of growth, we can expect to get even more beautiful Phantom skins!