The much-requested feature looks like it has been consigned to the scrapheap as Riot Games claim there is "no plan" to add a replay system to Valorant.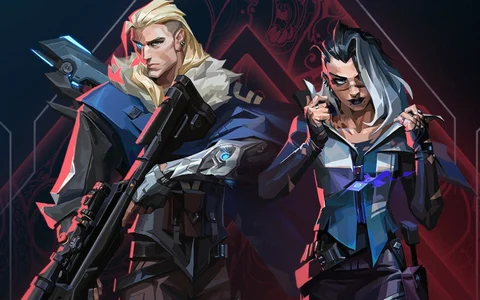 It is considered a fundamental feature of a tactical shooter seen in the likes of CS:GO and Rainbow Six Siege, offering up the ability to rewatch matches of your own and of others, dissect them, better learn strategies, and find out exactly how did that guy kill you. We are, of course, talking about a replay system and, since its release in 2020, fans of all stripes have been calling for it in Valorant.
However, hopes that a replay system will be coming to Valorant anytime soon have been dashed by the developers themselves.
Valorant Won't Get Replay System Or Map/Pick Ban
The news has come as a shock to many as not only is it considered a pretty fundamental feature, but it was also confirmed as being in development as of June 2020. In another 'Ask Valorant' blog, Steven Eldredge was emphatic about its arrival, saying:
Yes! this is something that we're interested in exploring soon. Whether it's to study previous matches for tactical advantages or to create spicy memes, we know that players will find a wide range of interesting uses for a system like this.
Steven Eldredge, Senior Producer
That has changed now though, with Eldredge now stating there is "no plan for a player-facing version of a replay system". Eldredge cited working on other features like "new ways to track and reward Agent progress, player behavior tools," and "different ways to collect in-game items" as reasons why development of the feature had gone on the backburner.
That wasn't the only bad news offered with Riot also stating that a map pick/ban system for Competitive playlists isn't being worked on, that the Gifting system is not near release (though is still expected), and that they can't "commit" to the ability to change skins during the game. All-in-all, the blog was a huge disappointment for many who were hoping to learn more about what was being worked on and not what definitely wasn't. We even learned that any Valorant TV series à la Arcane is a long way off.
News that all these features had been nixed was met with dismay by the community who wondered what exactly could the developers be working on if not this.
"At this point I'm starting to think they're working on [Half-Life 3]," quipped one. While another highly upvoted thread suggested they were "done spending money" on the game, "after reading that dev post everything changed. I'm heartbroken."
Not spending anymore money after that dev post from VALORANT
"I understand the need to generate money, but it seems that's all they truly cared about. The whole community waited 2 years for a replay system to now be told that there were never plans."
The next major update for Valorant is Episode 4 Act 4 which is rumored to include a new map set in Lisbon, Portugal, and potentially include the cascading agent pick system which has been tested in the PBE. If it doesn't have both, fans will rightly feel short-changed.
For more Valorant, check out: