Coach Hanpipe of FENNEL Female was let go after mere days on the job following news of his relationship with an underage woman.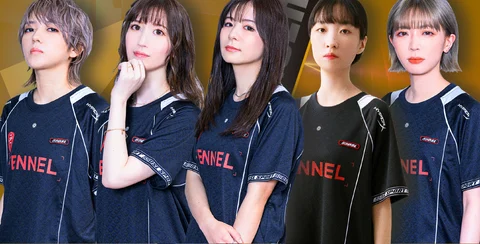 FENNEL Female, one of the most consistent and strongest teams in the Japanese Game Changers Scene has parted ways with coach Hanpipe just three days after he took the job after it came to light that he had been in a relationship with an underage woman.
Via a statement posted on social media, which was translated by a Competitive Valorant Reddit user, FENNEL Female announced their decision to immediately cut Hanpipe from the coaching staff following a thorough investigation into the matter.
Underage Relationship Costs Valorant Coach His Job
In the statement, FENNEL mentioned that following allegations of Hanpipe being involved in a relationship with a minor, they confirmed the facts themselves, with Hanpipe eventually admitting it.
Bi She Suo Shu kochi[hanpipe] Qi Yue Jie Chu niGuan suruoZhi rase pic.twitter.com/NXiaqiHgw7

— FENNEL (@FENNEL_official) March 20, 2023
"We recently received a report that he was having an inappropriate relationship with a minor woman (before joining), and we have been confirming the facts. After confirming the facts at our company, Hanpipe himself admitted the facts and was notified to a third party."
Hanpipe had originally signed with FENNEL Female just this past March 17, with the news of his departure coming on March 20.
According to Takigare, a highly popular content creator in Japan with over 1.8 million Twitter followers, Hanpipe had sex with a 16-year-old and then tried to cover it up so news didn't broke.

For more content: