Juv3nile joined Team SoloMid's Valorant roster in March but failed to steer the boat in the right direction as the team went on to miss Champions.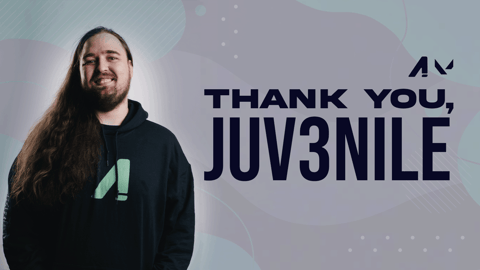 TSM's Valorant journey has had more lows and highs, with 2021 and 2022 proving to be hard for the squad that ended 2020 as one of North America's most exciting squads in the scene.
The situation has been so dire that the team has failed to qualify for a single offline Masters event - well, not even the LCQs to fight for a spot in Valorant Champions have been graced with TSM's presence.
Back in March, Preston "Juv3nile" Dornon, joined TSM to try and steer the boat in the right direction. His contribution was immediate, with the team qualifying for the North America Stage 2 Challengers.
Sadly, in true TSM fashion, once big things were at stake, in that case, a spot for Masters Copenhagen, the team failed to make it out of the group stages, with a 1-4 record, missing out on key Circuit Points that eventually led to them missing out on the Last Chance Qualifier.
As a result, it seems TSM wants to head in a different direction after parting ways with Juv3nile, who announced via social media that he's looking for another team to coach ahead of 2023.
Officially LFT - I'd like to thank @TSM for the support and the opportunity to support all 3 teams at varying points. I feel like with where we started and where we ended, it was a massive improvement. Any RT's appreciated, professional fps experience since 2007 as igl/coach.

— Preston Dornon (@juv3nileow) September 6, 2022
TSM doesn't lack the talent to make it big in Valorant, with their current roster featuring potential superstars like Corey Nigra, Daniel "Rossy" Abedrabbo, Johann "Seven" Hernandez, all led by the experienced Yassine "Subroza" Taoufik.
The team will surely look to have a place in the upcoming franchised Valorant league created by Riot Games. If we're going by results, that seems like a long shot, but having TSM's pedigree within the esports organization might give them the edge to secure a spot.

For more content: