Sinatraa's team, UNTAMABLE BEASTS, lost against City Boys in the lower bracket of the NA Challegers LCQ.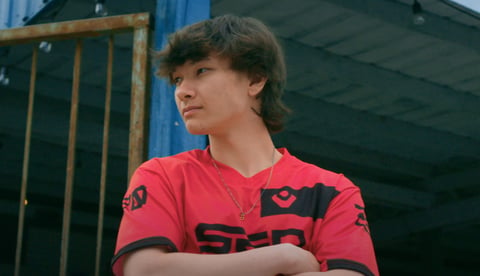 In Jay "Sinatraa" Won's return to competitive play, the former Sentinels leader and his team, UNTAMABLE BEASTS, didn't manage to surge past City Boys in the North America Challengers League Last Chance Qualifier, being eliminated in round 3 of the lower bracket.
The 22-year-old played alongside fellow content creators and former tier-1 pros such as Connor "PROD" Moran, Jared "zombs" Gitlin, Dizzy, and Jimmy "Marved" Nguyen. Despite such a stacked roster, the squad was mostly "doing it for the content" as they didn't run any preset stats or played like a proper team looking to cling their spot to the Challengers League.
Despite not making a deep run into the bracket, only winning against Division 0 and Team Reckaroo, UNTAMABLE BEASTS was a huge success for the likes of Sinatraa and PROD. The former managed to hit a peak of 45,000 viewers during his stream of their Challengers run.
As for their performance in-game, their match against City Boys, which also boasted some top-tier talent like Shane "Rawkus" Flaherty, Eric "Kanpeki" Xu, or Zachary "ZachaREEE" Lombardo was as lopsided as you could've imagined.
To put things in perspective, PROD only managed 11 kills during both maps, an unthinkable statistic for someone of his prowess. Goes to show how, even a little teamwork, can go a long way when you pair it with raw mechanical skill.

With the Open Qualifiers done, it's unlikely Sinatraa will look for a spot with a team competing in the Challengers League. However, as he's mentioned before, under the right circumstances, he could look to make a proper return to competitive play in the near future.
For more content: