Knowing English isn't a requirement when playing Valorant as the game is multilingual and can be enjoyed in the more popular languages.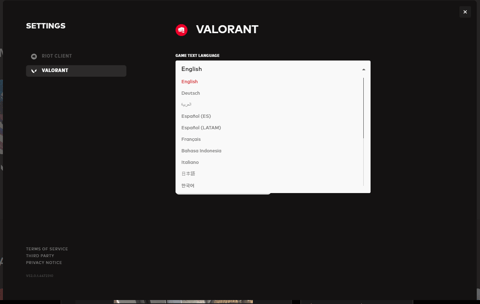 There are two places where you can change the language:

Ingame in Valorant
In the Riot Client
We will cover both, as they can be super helpful later on when you encounter terms you might not understand in the standard Riot/Valorant language.
How To Change Your Language in Valorant
This option is available in-game in Valorant, so you will have to initially log in to your Riot Account in the Riot Client and then open Valorant.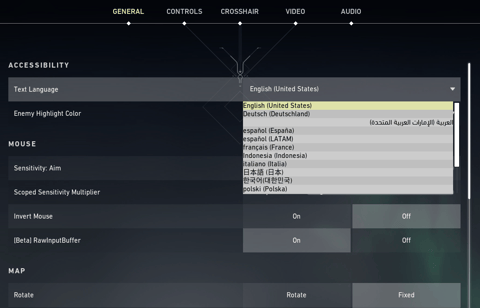 Once you're ingame you should:
Click on the Settings button (top-right)
Make sure you are in the "General" tab
Under "Accessibility" you should have the option "Text Language"
Click on the currently selected language, and choose the desired language from the dropdown menu
Click on "Close Settings" in the bottom part of the Menu
Restart both Valofort Client in order for the changes to take effect
Once you've opened the game again the game should be in the newly selected Language, if you are looking for the Client Language guide, scroll down below.
The currently available languages in Valorant are:
English
German
Spanish (European and Latin American)
French
Indonesian
Italian
Portuguese (Brazil)
Arabic
Polish
Russian
Turkish
Chinese (Traditional)
Vietnamese
Thai
Japanese
Korean
How To Change Your Language In Riot Client
If changing the Valorant language wasn't enough and you want the client toalso be in your desired language then have no worries because we got you covered there as well!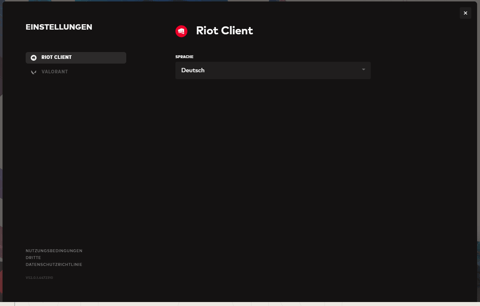 To change the Riot Client Language you will have to:
Open the Riot Client and sign in to your account
Click on the "User Logo" top-right
Click on Settings
On the left side, make sure Riot Client is selected
Change the "Riot Client Language" to the desired one
Once selected the language should automatically change
From the Client Settings, you can also change the Valorant or any other Riot Game ingame language. Instead of selecting Riot Client, select Valorant, and in the same option change the language to the preferred one. This will be all for this article, we hope it helped you and you successfully managed to change the ingame language. For more Valorant-related Guides, visit our Valorfeed Guide section where we regularly post articles about anything Valorant!
If ranking up is your second in line Valorant issue, we recommend watching our in-depth Game Sense video where we explain its concept and guide you on how to improve it!