The culmination of the VCT 2022 circuit is just around the corner. Here's everything you need to know as viewers to stay up to date on this great event!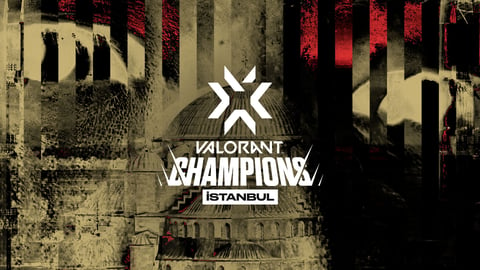 Soon we will be able to watch one of the most exciting eSports events in Valorant, and it will be the second world championship tournament for the game. The previous Champions tournament gathered a lot of interest, and community was hyped more than anyone could have expected. Will Riot succeed in repeating the success of the first VCT Champions? We'll see, but for now, let's get ready to watch this event – here's all the information we currently have about it.
VCT 2022 Champions: Qualified Teams
Just like last year, there will be 16 teams competing for the world title. However, we only know 6 of them for now:
| | | |
| --- | --- | --- |
| Team | Players | Region |
| OpTic Gaming | FNS, Victor, crashies, yay, Marved | North America |
| XSET | AYRIN, BcJ, dephh, zekken, Cryocells | North America |
| LOUD | pANcada, Sacy, Saadhak, aspas, Less | Brazil |
| Paper Rex | mindfreak, f0rsakeN, Benkai, d4v41, Jinggg | APAC |
| XERXIA | foxz, sushiboys, sScary, Crws, Surf | APAC |
| DRX | stax, Rb, Zest, BuZz, MaKo | Korea |
| TBD | TBD | North America |
| TBD | TBD | EMEA |
| TBD | TBD | EMEA |
| TBD | TBD | EMEA |
| TBD | TBD | Latin America |
| TBD | TBD | South Asia |
| TBD | TBD | South Asia |
| TBD | TBD | East Asia |
| TBD | TBD | Japan |
| TBD | TBD | APAC |
However, if you are curious to know what the situation looks like in the VCT standings for other teams, make sure to check out this article: Valorant Champions Tour 2022: Full Schedule & Standings
VCT 2022 Champions: Date & Location
The tournament will start on September 2 and will last until September 18. We don't know the exact venue of the event yet; all we really know is that it will be held in Istanbul, Turkey. Oh wait, we also know that Riot Games wants to make the event available for live audience, so expect it to be in a big hall or some arena. And of course, as soon as we get more information about it, we will let you know, so make sure to follows us on our socials, especially Twitter and Instagram.
Teams To Watch Out For During VCT Masters Copenhagen

View gallery
VCT 2022 Champions: Prize Pool Distribution
We don't know the official prize pool for VCT Champions 2022 yet. However, if we look at the fact that a year ago the prize pool for the Valorant World Championship was $1 million, we wouldn't expect a smaller sum than that. Again, as soon as we get the information, we will let you know.
VCT 2022 Champions: Official Live Stream
The VCT 2022 Champions tournament will be stream on the official Valorant Twitch Channel, just like all other tournaments from the VCT circuit:
For now, that's everything we know about the VCT 2022 Champions tournaments. We'll probably also get a new exclusive skin bundle and some hot announcements (like a tournament mode). To keep up with all this, make sure to follow Valorfeed's News section where we cover everything new in Valorant.