Sentinels are slowly building their comeback story, and their latest move was signing back one of their previous players. See who it is, and what the roster looks like right now in their scrims.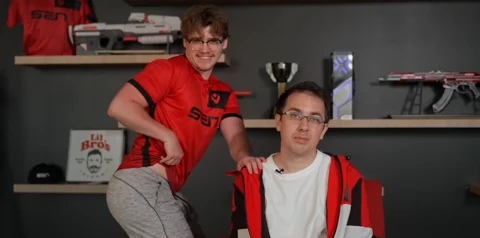 The Offseason roster change window is seeing more and more of Sentinels, and hopefully, it's for the good. After resigning TenZ & adding johnqt as their new IGL, their manager landed another addition who is a familiar face for the boys.
Sentinels Sign Zelssis As Their "Sixth Man"
Substitutes are crucial when it comes to the team roster, and consistency throughout the season depends on them. Hours ago, Sentinels announced their latest signing in "their fashion" and surprised us with yet another funny video about their roster change.
spreadsheets didn't catch this one

HE'S BACK @zellsis pic.twitter.com/jUgzWJvkft

— Sentinels (@Sentinels) September 14, 2023
We said they signed a familiar face because this isn't Jordan's first time playing for Sentinels as he previously played in their 2022 Champions Last Chance Qualifiers together with shroud. It was a short stay as he was just loaned out to them from Version1, but he certainly left some good memories since they are now calling him back.
What Is The Current Sentinels Roster
Sentinels have most probably finalized their roster, and they will compete this offseason and probably the regular one with the following players:
Zachary "zekken" Patrone
Tyson "TenZ" Ngo
Mouhammed "johnqt" Amine Ouarid (IGL)
Gustavo "Sacy" Rossi
Bryan "pANcada" Luna
Jordan "Zellsis" Montemurro (SUB)
They have been dominating teams in scrims, and that's a good sign for starts but doesn't mean that that will later translate to wins in the regular season. On the 2023 Champions LCQ, Tarik on his streams said multiple times that Sentinels looked really good, but that didn't do them much good and they didn't qualify to go to Los Angeles.