North America is on top of the Valorant world right now, after Evil Geniuses won the Valorant Champions just a few weeks ago. Now it seems like the players are being forced into a salary-cut.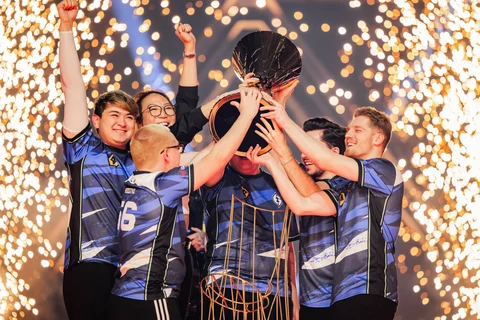 Just a few weeks after winning Valorant Champions and claiming a million-dollar prize, Evil Geniuses (EG) is reportedly considering slashing player salaries by nearly 50 percent. This shocking move has sent shockwaves through the esports community, especially given EG's recent success. The NA-roster shuffle is well on its way.

Evil Geniuses still want to keep their major-winning roster together and go to extreme lengths to retain their players.

Valorant Champions Winners Are Forced Into A Salary-Cut
As firstly reported by Valorant journalist Max Kratz, Evil Geniuses informed their players about a significant pay-cut and that the players are allowed to explore their options to join another team. This came as a surprise to plenty of people in the community, since Evil Geniuses just recently won Valorant Champions.
Sources: EG has let their starting roster explore their options. If they do stay with the org they would be subjected to a significant pay cut.#VCT

— Max Katz (@purest) September 11, 2023
But it seems like EG weren't too heartwarming to their players with this announcement. According to Richard Lewis, the organization is still keen on keeping their players, asking other organizations for a buyout of their players. This will make their players less interesting for other orgs.
The timing is critical because the Valorant transfer window is short, with qualifiers for the next Valorant Champions Tour starting at the end of the month. EG is pressuring its players to accept the reduced salaries while promising increased returns from in-game cosmetic sales.

If no other organizations are keen on buying out a player with an active contract up until 2024, the current Evil Geniuses roster can either accept the proposed revenue-cut or get their contract terminated with immediate effect, if the organization selects to. The organization is trying to delay time, hoping that the NA-roster-shuffle madness finishes without any movement in the EG roster.
Two active players of Evil Geniuses have made Tweets that can be interpreted to be linked with this ongoing situation. Ethan "Ethan" Arnold tweeted:

I miss old esports

Where if you were good, you were on a good team

Where there was something to grind for, and if you did it successfully, you got to reap the benefits

Where winning was everything
He clearly states his dissatisfaction with the way Evil Geniuses handles this situation.

His teammate and IGL Kelden "Boostio" Pupello had this to say:

Wow just fucking wow

— EG Boostio (@Boostio) September 11, 2023
Both players realized that their options are bad. Either they stay at Evil Geniuses, take a hefty salary-cut and a big loss of trust in their employer, they find an organization that wants to buy them out of their contract, or their contracts get terminated with no safety net concerning their financial future.

EG is not only grappling with player salary issues but also facing a Riot Games investigation, legal disputes with former Dota 2 player SumaiL, and numerous former employees speaking out against the organization. The impending departure of CEO Nicole LaPointe Jameson and Director of Athletics Andrew Barton has cast further doubt on EG's future. The organization's reputation has suffered over the past year, leaving its future in jeopardy.

Let's hope that the players can leave this sinking ship of an organization...

This article contains affiliate links as indicated by the shopping cart icon. Please read the article carefully before clicking any links.